ICYMI: New board for Cieslok, Digital M expands
In Case You Missed It: The OOH company has a new digital board in Montreal, while Jergens gets personal with the help of Zoom Active Lifestyle.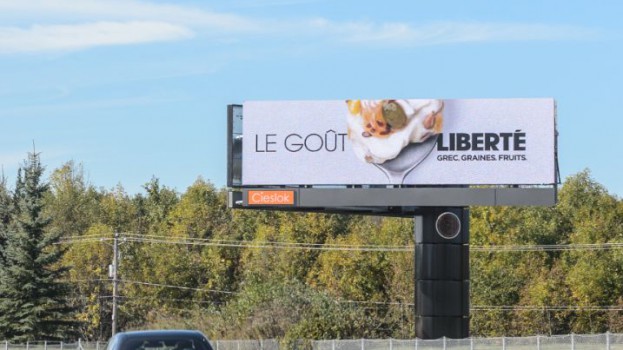 André Lallier passes away
André Lallier, content director of Bell Media's ÉNERGIE Montréal 94.3 and CHOM 97.7 died earlier this week at the age of 52.
Lallier joined ÉNERGIE Montréal 94.3 (then known as CKMF) in 1983, working at Radiomutuel, then Astral and Bell Media as it switched hands.
The funeral is tomorrow from 1 to 4 p.m. at the Sainte-Thérèse Complex of Les Résidences Funéaires Goyer (105, Desjardins Blvd. E.) in Montreal, followed by a celebration of his life from 4:30 to 5:30 p.m.

Cieslok Media adds digital spectacular in Montréal
The OOH company has added a 350 square-foot digital board on AutoRoute 138 in the South Shore area in Montreal. The screen is the first digital board on the highway and measures 10 x 35 feet, accessing 35,000 daily commuters. In addition to offering six, 10-second static spots, the board can also be used for social media integration, live photo uploads and news-related events.
Digital M expands
The digital company has grown its team with the hire of two account executives: Daniel Di Tomaso and Alexandre Desabrais. Di Tomaso is tasked with expanding the company's presence in Western Canada and Toronto, while Desabrais will liaise between advertisers and agencies to ensure that communication is open and objectives are being met.
A magazine for figure skaters
A new quarterly digital mag is focusing on the world of figure skating. The independently-owned digital publication – Figure Skater Fitness Mag – is targeted at figure skaters, coaches, parents and skating enthusiasts.
Jergens and Zoom Active Lifestyle get personal
Aiming to reach people where they could actually use its products, Jergens has put samples of its new Jergens Moisturizer for Wet Skin into GoodLife Fitness and Energie Cardio locations across Canada.
The ad placement encouraged women to use the product in the shower, with a branded dispenser fitted into stalls.