Season ends on high note for Jays ratings
Friday's final game pulled over five million viewers on Sportsnet, making it the most-watched broadcast in the network's history.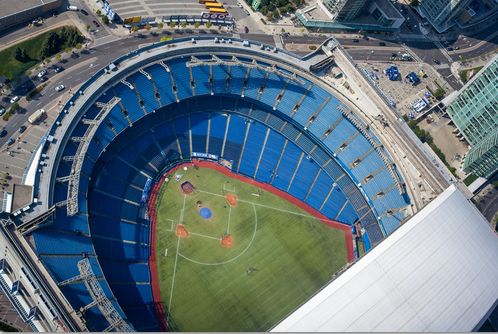 Friday's season-ender for the Toronto Blue Jays brought big ratings to Sportsnet, with an average of 5.12 million viewers tuning into the game, according to overnight numbers from Numeris provided by Rogers Media.
The game becomes Sportsnet's most-watched broadcast to date, topping the previous ratings winner, the ALDS game on Oct. 14, which had an average audience of 4.88 million viewers.
Friday's game was watched by more than 12 million viewers overall, who watched the broadcast at least in part. The game's viewers peaked at 7.01 million at 10:59 p.m., with Troy Tulowitzki up to bat in the eighth inning, following Jose Bautista's game-tying home run.
An average audience of 4 million remained tuned to Sportsnet during the 42-minute rain delay during Friday's game.
In all, 16.8 million Canadians, or 48% of the country's population, watched at least part of the ALCS series between the Jays and Royals.
Image courtesy of Shutterstock