Space explores Shazam to promote The Expanse
The app is co-promoting a pre-broadcast online debit of the sci-fi series in a Canadian first.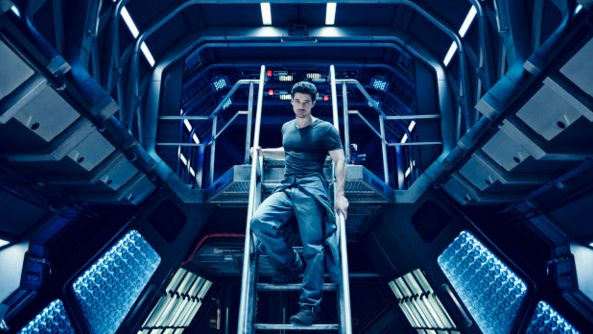 Space's new show The Expanse might be set 200 years in the future but viewers won't have to wait nearly that long to watch it. The channel has partnered with Shazam to make it available online more than two weeks before its linear premiere.
Bell Media has teamed-up with Tapped Mobile, which represents advertising for Shazam in Canada, to amplify the premiere of the new sci-fi show.
Starting yesterday and running until the show's linear premiere on Monday Dec. 14 at 10 p.m., The Expanse will be available online on Space.ca, through its YouTube channel, as well as through a Shazam-connected commercial running on Space.
In addition to the first episode of the show, viewers will be able to watch Innerspace: After the Expanse online ahead of the linear broadcast debut.
Jed Schneiderman, co-founder and president, Tapped Mobile, says one of the top reasons people use Shazam is to get free content, so partnering with Bell Media for this activation was a natural fit.
Currently there are 3.5 million active users of Shazam in Canada, with 17 million Shazams per month. The audience for the app skews slightly male, with 60% men and 40% women. The majority of users, 42% are between 25 and 34, with 40% in the 18 and 24 demo.
The Canadian Shazam partnership follows a similar deal in the U.S. for Bravo's premiere of Apres Ski, making the first episode available online ahead of its linear TV debut.
Based on the book of the same name, The Expanse takes place 200 years in the future after humans have colonized the solar system. The show premieres on Space with a two-night event Monday Dec. 14 and Tuesday Dec. 15 at 10 p.m. The Expanse moves into its regular timeslot, Tuesdays at 10 p.m., beginning Dec. 22.