Cadillac Fairview differentiates with digital
Ahead of one of the busiest days of the year, the shopping centre's SVP of marketing on how his team is tapping into a previously ignored platform.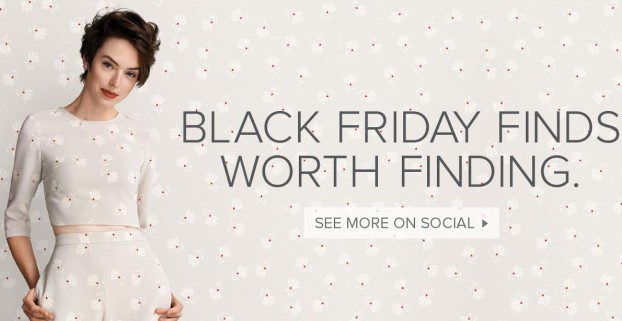 Although digital spend has increased in recent years, surpassing TV in 2014, Jason Anderson, SVP of marketing at Cadillac Fairview (CF), says shopping centres have lagged behind in online advertising. Not anymore.
Anderson's team is upping its digital spend and reconsidering its overall approach to marketing, he says. "We need to think about how we communicate with Canadian consumers. And if we can create that relationship not to the detriment of what our retail partners are doing, but in an additive way, we believe it will create a competitive advantage."
This holiday season the company will spend between two-thirds and three-quarters of its media budget online. Anderson says its media push will include a strong social-media component, as well as dabbling in new platforms like Spotify, both of which he likes because of the ability to track and yield stronger results than more traditional channels.
He notes that CF's Mother's Day push on social media yielded engagement rates as high as 17% to 18%, which he found impressive versus the single-digit numbers it was used to prior to increasing the digital spend.
"The spend on our holiday campaign is the same as last year, the biggest change is the shift from traditional to digital," he says.
Anderson says with the low Canadian dollar slowing travel to the U.S., and growing popularity around the event, his team is expecting a stronger Black Friday this year than last. That's building on last year where CF locations saw the same numbers on Black Friday as it did on Boxing Day.
Media for the company's Black Friday and holiday push was done by BBR, creative from Traffik and North Strategic handled the public relations.
Creative in the campaign is rooted in the idea of "find" and "hide." The Black Friday campaign tagline "Finds Worth Finding," and afterwards, it switches to "Finds worth Hiding" in reference to buying for others ahead of the holidays. 
In addition to the digital push for its creative, Anderson notes a few other ways CF is aiming to get shoppers through its doors tomorrow. Noting that many Canadians shoppers (not including those taking a day off, or calling in sick) need to fit their deal-hunting into their day, CF malls are opening earlier to encourage shopping before work.
Tapping into recent data from Google that says 78% of Black Friday purchases start with some form of online research, the company turned on free WiFi in its shopping centres. It has also launched a "text to concierge" service to help guests in eight of its malls.
CF owns and operates shopping centres including the CF Eaton Centre and CF Sherway Gardens in Toronto, CF Galeries d'Anjou in Montreal and CF Pacific Centre in Vancouver.