Postmedia targets SMBs with digital marketing solutions
The media company is reaching out to small and medium-sized businesses to help build their online presence and expand their advertiser-focused offerings.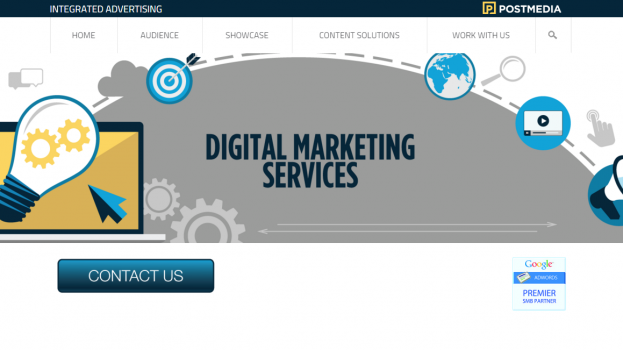 Postmedia has revealed its latest hand in a fast-changing, high-stakes game of media poker. The publisher has added a new focus to its Digital Marketing Services division, to give small and medium-sized businesses an opportunity to get ahead of the competition.
The digital marketing service aimed at SMBs now offers responsive, mobile and e-commerce website design, search engine optimization and search engine marketing. The entire package, says Postmedia, will help SMBs enhance their digital identity and allow consumers looking for their products to find them more easily. 
Andrew MacLeod, EVP and COO at Postmedia, noted in a statement that the full suite of services will allow SMBs to "eliminate the barriers to building a results-oriented online presence." In addition to its solutions services, the company also has a local sales team and can provide clients with full measurement metrics around their campaign.
The announcement is the latest in a steady stream of new avenues for the legacy media house that has been faced with declining revenues from print advertising losses. 
Earlier this week, Postmedia announced that it had joined Google AdWord's partner program, which targets small and medium-sized businesses.

The new focus explains why the company was eager to get the Google AdWords special designation and also supplements the company's increased focus on localized content in its legacy products across Canadian markets. (All national and international coverage will now only be produced through its National Post brand).
The company has already begun working with some clients to help them re-position their businesses. Two examples include Alteriors, a high-end furniture store in Ottawa and Pinnacle Wealth Brokers, a financial services company in Saskatoon.
Among the publications that have recently re-emerged with a strong focus on local communities and an updated mobile-friendly online presence are Edmonton Journal, Windsor Star, Toronto24Hours.ca, Saskatoon StarPhoenix and Regina Leader-Post.