CBC/Radio-Canada restructures media solutions division
The pubcaster has reorganized with an aim to give clients (and agencies) a more efficient experience. (Updated)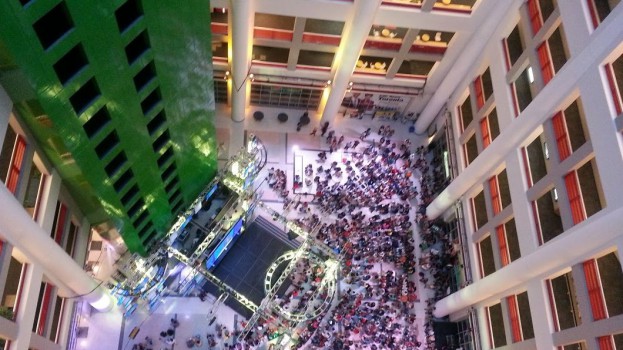 With an aim to build a better buying experience for clients interested in their programming, CBC and Radio-Canada have rearranged the Media Solutions division.
The restructured division now has specialized teams focusing on content marketing, strategic solutions and sports and digital innovation marketing. 
The move will allow the media company to serve its clients better and improve its operational efficiency, according to Jean Mongeau, GM and chief revenue officer, CBC and Radio-Canada.
CBC's Media Solutions group was first introduced in February as a rebrand of the CBC Revenue Group. The move aimed to bring more focus to non-traditional advertising options like sponsorships and integrations at the CBC, which, at the time, was responsible for bringing in one of four revenue dollars.
The restructure was driven by evolution and change in the marketing world, explains Jim Kozak, CBC/Radio-Canada's senior director of marketing, in an interview with MiC. "We needed to look at the way we were structured and make sure we were aligned by disciple and genre." Specific team members now look after areas like factual programming, music, news, books, and so on.
The change also reflects the media company's desire to be more proactive to marketers' needs, says Kozak. In the past, the unit responded to client needs with 100% of its focus on custom responses and proposals. Now the group will try and stay ahead of the game by building strategic partnerships with brands, agencies and with tech partners like Google, Facebook and Twitter. (Talks with some of those companies are currently under way, according to Kozak).
Under the changes at CBC, Robin Neufeld is the director of the content marketing division, which will work on producing sponsorship packages, integrating brands and creating custom content. Mike Armstrong is the director of the sports and digital innovation marketing team that will look to build on the digital and social space.
The three divisions will report to Kozak.
The strategic solutions team falls under the leadership of Liane Tabah and Adrienne Allan, both senior managers. They will work with content marketing and sales and will also be point people for clients and agencies.
The new focus aims to grow the CBC/Radio-Canada's strategic solutions group, which currently generates about the same revenue as the other two units. Strategic solutions began with a team of four and now counts eight people, including Kozak. The team will build up its strategic thinking around how it can leverage its existing content as well as create custom content to be at the same table with brands as they develop their media strategy, Kozak says. 
Media companies are growing their content marketing and media solution divisions to buttress the impact of falling ad revenue on their traditional legacy businesses. Their move in the content marketing space is aimed at emphasizing to marketers that their workforce of traditional content creators are the most effective storytellers to reach their desired audiences. Earlier this year The Globe and Mail expanded its content creation studio, Globe Edge, and picked up three awards for its work at the Pearl Awards in New York this year.
Postmedia has also been making some changes with its content division aimed at marketers, recently announcing that its division will focus on small and medium-sized businesses.
The new CBC structure also affects Radio-Canada's media creativity team. Its director, Nathalie Grig will now report to Reneault Poliquin, the division's executive director to create a more open channel of communication between sales and creative.
Overall Kozak heads a team of 31 people. No layoffs were part of this reorganization.
Correction: The subject line of the Media in Canada newsletter incorrectly stated "CBC restructures its sales team." In fact, the restructuring only involves the media solution's marketing division and has no impact on sales. MiC regrets the error.