David Purdy joins Vice Media
The former Rogers exec joins the company as its chief international growth officer.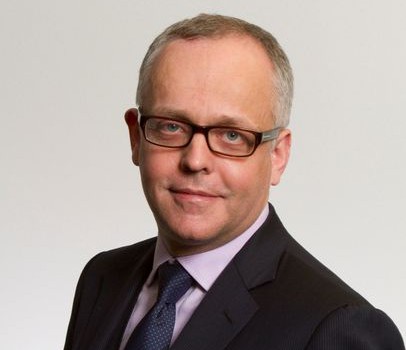 High-profile Rogers exec David Purdy has been named chief international growth officer at Vice Media, a new global role at the fast-growing media co.
Purdy was most recently SVP of content and video product management at Rogers Communications, a role he took over three years ago. At Rogers since 1997, Purdy worked on the BDU side of the business, launching channels like Sportsnet and helping to broker the Vice partnership.
Purdy's new role will see him not only continue to build the Vice Canada partnership with the Vice mothership in the U.S. but, as expected, expand the model and other partnerships around the world. "Purdy's remit is to develop a model for how VICE's content can best be distributed across all platforms and implement with VICE's teams and partners globally," the announcement stated.
In Canada alone, that already includes a domestic content studio for linear and digital distribution and a dedicated mobile-video program that delivers exclusive content to Rogers' Fido customers.
Though based in Vice's Toronto office, Purdy will work between Toronto and New York and report to co-presidents Andrew Creighton and James Schwab, as well as working with Canadian managing director Ryan Archibald.
Replacing Purdy is Melani Griffith, who will take the role of SVP, content. Griffith was previously the EVP of business development and a board member at Montreal-based Penthera Partners, as well as a former SVP, programming and video product management at Insight Communications. She will start with the company in the new year.
In November, Rogers and Vice announced it would be rolling out its Canadian channel under the Viceland brand, following in A&E footstep's stateside. At the time, Rogers and Vice announced nine "Rogers-commissioned" series would bow on the channel, including nclude documentary series Cyberwar and RISE, unscripted entertainment series Abandonment Issues, Dead Set on Life, Payday and Shroom Boom and pop-culture focused factual entertainment shows VICE Essentials Canada, VICE Guide to Comedy, and VICE Guide to Film.
Updated Dec. 11, 2015