Why technology showcases like CES matter to marketers
Deborah Hall, CEO of Dive Networks on the key trends from this year's showcase, as well as why it has reached tipping-point status for the marketing community.
By: Deborah Hall
More marketers than ever before attended the world's largest consumer electronic show CES in Las Vegas last week.
The event is reaching the same tipping point that Cannes and SXSW has in terms of relevance for the advertising industry. Marketers need to understand how people live, and that's exactly the theme I observed at CES this year. Marketers were at the conference in order to understand tech trends, to be aware of what's ahead and to broaden their audience intelligence.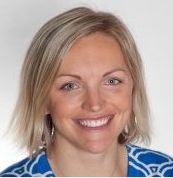 We partnered with OMD in a client showcase hosting several speakers from CES, like Under Armour founder Kevin Plank and AOL's CEO and chairman Tim Armstrong, who debated the current state of technology and its opportunities for marketers today. The trends below highlight what is important for everyday decision making for marketers today.
Key trend 1 – Virtual Reality at scale
One of the hold-backs for VR with marketers has been scale. This year will be the one that VR will develop significant audience share and start being incorporated into our favourite mobile devices. One example of this is the work that the New York Times is doing editorially, as well as with brands including GE and Mini.
Audiences are embracing VR in the arena of sports – at the player level, athletes will use technology like Strivr to broadcast what the players are seeing on the field. Sports will create another media layer with this technology – imagine buying media to immerse a brand at the player level. Virtual reality brings significant engagement opportunity for marketers – the average time spent engaging is 10 to 15 minutes per user per session – much more than a clickthrough online.

Key trend 2: The term IOT (internet of things) will be a thing of the past
The internet is now a part of all things – especially centring around everyday household and car technology. One example of a brand that's seamlessly crossing technology over with products and marketing is Under Armour. The sports apparel company has hired 500 engineers to weave technology through the products it sells. During CES Under Armour launched UA Healthbox, a connected fitness system that will include wearable wristbands that measure things like sleep and steps, a connected scale and a heart rate monitor.
Those new products were put to the test at Dive's partner showcase with OMD. Under Armour launched a "step challenge" for CES delegates, showcasing how many steps they walked and how many miles they covered over the course of the event. What a great way to kick off 2016!

Deborah Hall is the CEO of digital data company Dive Networks.