Golden Globes return to 2013 ratings on CTV
The award program drew an average audience of over three million.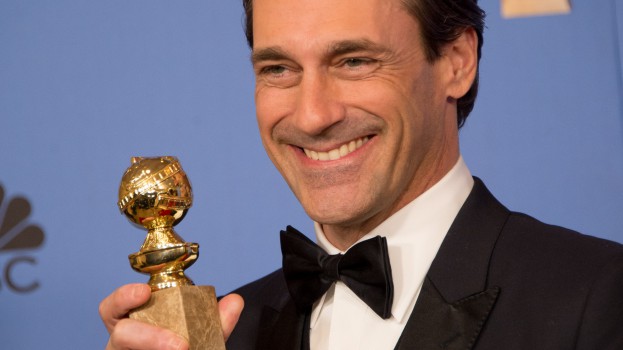 It looks like celebrating the unofficial start to the Hollywood award season with the Golden Globes was on the menu for many Canadians on Sunday night.
An average audience of 3.2 million viewers tuned into the award show on CTV, up 3% over last year's numbers, and returning to a high last seen in 2013 – the first year of two that Tina Fey and Amy Poehler co-hosted the event. (Ratings from Numeris via Bell Media.)
Sunday's show saw the return of Ricky Gervais, who marked his fourth turn as host with a series of controversial jokes. Overall, nine million Canadians tuned in for at least part of the show.
Viewership to the live awards peaked at 8:55 p.m. when Jon Hamm won his second Golden Globe for Best Actor – TV Series, Drama, for his role as Don Draper in Mad Men.
The 2016 Golden Globes Arrival Special on CTV was watched by 1.6 million Canadians, up 16% over last year's numbers. E! Live from the Red Carpet was watched by an average audience of 197,000 viewers.
Image (courtesy Hollywood Foreign Press Association): Jon Hamm with his award for Best Actor – TV Series for his role in Mad Men