Periscope integrated into Twitter
Live broadcasts just got closer to tweets, with access now available without leaving timelines on the social media site.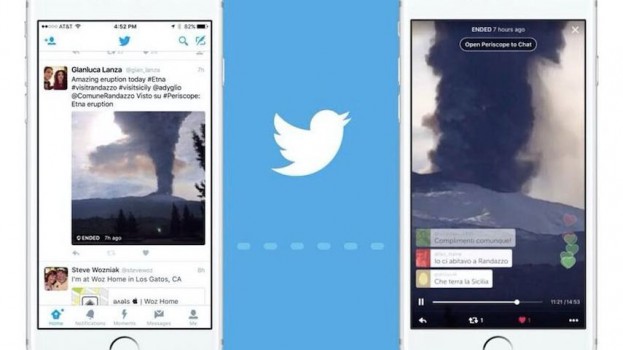 Twitter is giving live videos on Periscope a bigger platform with news that it is integrating the two apps.
Starting today, Periscope videos will be viewable in Twitter timelines for all users on iOS. Those shooting the videos will need to have the Periscope app, but those viewing them just need to be Twitter users. Android and web support for the new integration is coming, according to a Twitter representative.
Periscope videos will play live within the Twitter timeline and can be clicked into to make the videos full-screen, showing comments and hearts from other viewers. Views of Periscope videos on Twitter will count towards the total audience numbers if the user taps into the full-screen broadcast, but not if they see it in their timeline and don't click. Once inside the full-screen Periscope videos, users will be able to reply and RT back to Twitter as if it were a regular tweet.

Brands will now be able to purchase and target promoted Periscope videos and have them appear in Twitter timeline, opening up the potential for larger reach. Last fall Doritos experimented with Periscope, creating a 12-hour feed of videos to promote its limited edition chips.
According to the most recent numbers provided by Twitter Canada there are over 10 million Periscope accounts, with about 40 years of video watched per day on the app. More than one million people on Periscope joined in the first 10 days of the app's official launch last March.