The Big Picture: Maxus' CEO Lindsay Pattison
The agency head outlines her three-T agenda for global change, and notes how Maxus' Canadian outpost is faring.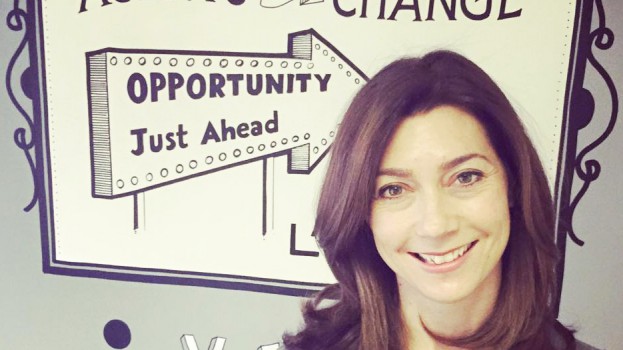 In the first of a new series profiling media leaders, MiC asks about strategy, challenges and the road ahead. 
Agent Lindsay Pattison is on a global mission. Launching from her home base in London, Maxus's global CEO is currently on a world-markets tour, which includes long stopovers in Australia, Singapore, Canada and the United States. The objective, says Pattison, is to get to know local teams and to infuse them with a challenger-brand spirit to embrace change.
In a tete-a-tete with MiC over the phone from Pearson Airport as she prepared for a week-long stint in Maxus' Big Apple offices, Pattison talked about her "three-T" agenda, the challenges facing the agency model and her aim to balance out the male-female ratio while in office.
As it turns out, there is only woman at the global level of agency leadership, and as someone who sits on WPP's 18-member board as the sole representative of her species, Pattison has been working hard to bring the gender gap to the talking table. In London she's also the outgoing president of Women in Advertising and Communications, or WACL, a body founded in 1923, to advocate for increased professional engagement among women.
However, Canada, she says, doesn't really need her help.
At the micro-level, she points to Ann Stewart's helming of the Maxus' Canadian office, which has a stronger representation of women at its senior management level – and has grown its business by 20% over the past year. (Maxus Canada is among the global agency's top 10 markets.) But Pattison says that is no surprise given the broader political landscape in Canada. She counts herself among the global community of Justin Trudeau fans, pointing to his views on gender, as well as the diversity of the current cabinet, as examples of leadership missing elsewhere in the world.
On her current visit, she was at work building understanding in local offices of Maxus' desire to be at the forefront of change-based leadership (see her posing in front of the agents-of-change image). The agency's previous mantra was "Leaning In to Change," which Pattison says didn't have the impact that Maxus leaders wanted. People seemed to associate negatively with the words "lean in." So the Maxus CEO decided to shift linguistic gears: the new focus of the global Maxus mission became to "lead" change.
"We are at this really interesting point where our business has changed quite fundamentally," she says. "We have data and tech choices in addition to media choices to advise our clients on. We always saw our role as leaning into that change, navigating its complexity and trying to make it simple for clients. But as we are the challenger brand within WPP, we want to be at the forefront of change rather than leaning in."
Change leadership has a "three-T" formula that Pattison is spreading while on her global tour. The three Ts are teams (over talent), technology and thought-leadership.
Good talent pulled together in an immersive and collaborative team environment leads to excellent work, says Pattison. The proof of the pudding lies right here in the Toronto office, from which the global office has chosen three (out of its 12) projects to submit to Cannes. Those projects include campaigns for Nestle, BMO (Veterans Day) and Universal Music.
To add to her quest for collaborative excellence, Pattison has launched a new program this spring that will see staff from Maxus offices worldwide competing for 75 slots available for a cultural and professional exchange program. That program is aimed at building professional and personal experiences over a three-week period.
Other professional development opportunities include Endeavour, a program that brings together Maxus staff from across its global offices to work together in teams of five on specific projects. Finally, to push the envelope on gender equality, Pattison is also heading an initiative that will bring 200 senior-level female Maxus execs together for a retreat to share their experiences and grow their skill set and opportunities in a male-driven working space.
Pattison's second T, technology, is intimately tied to thought-leadership opportunities. As the agency embraces automation (in the days when post-campaign work was done manually it took three people 180 hours to complete now gets done in 24 hours with the help of one individual), it also has plans to launch an ad-tech consulting business and a DMP product for its clients.
"In the way we used to talk about being media-neutral and advising on the best channel, our role has broadened to advise on the best use of technology to ensure that we are making smartest use of those opportunities available in media today."
Embracing technology opens up space for real thinking, the third T in Pattison's formula. Without that kind of space and time to think, analyze and come up with ideas, she says, the agents of change won't be successful.
She is critical of unnecessary hype, "bah-humbug-ing" the craze around virtual reality and other new technologies. Nothing qualifies unless it works for a brand and has potential to scale. A Lady Gaga concert for an elite audience of 200 members? That, she says, would make a powerful VR execution.
It's a question Maxus planners and strategizers will have to consider. "They have ask themselves, "What is the business problem I'm trying to solve, what is the strategy I'm trying to solve, and how might these technologies help me, rather than VR is here, drones are here, what should I do with them?"