Airtime Television Sales adds a director
The company has hired Sebastien Joncas from Bell Media and announced a deal between Groupe Serdy and Tele-Quebec.
Toronto-based Airtime Television Sales has hired Sébastien Joncas to the position of director of business development for the Quebec market.
Joncas will be spending the majority of his time at Airtime Television Sales working for Quebec media co's Groupe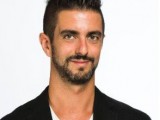 Serdy and Télé-Québec. The hire marks the start of a partnership between the two media companies.
Groupe Serdy operates two specialty channels in Quebec, the lifestyle-based Evasion and food -focused Zeste. Richard Gamache, sales director, Groupe Serdy, says that partnering on select ad programs with Télé-Québec through Joncas will give his titles the scale needed for some clients.
"This partnership opens a lot of doors," he says. "If I need to add more audience I can bring in this partner and vice-versa. I think we were lacking the representation in Toronto, and now we will have more offerings."
Evasion has a reach of 1.7 million a week and Zeste reaches 700,000 viewers a week, according to Gamache. Télé-Québec has a reach of 1.1 million.
Joncas comes to the role following over six years working at Bell Media, most recently as a manager of brand partnerships, creating campaigns tailored for the Quebec market.