The CFL targets casual fans
Marketing lead Christina Litz has been promoted as she continues her digital push ahead of the 2016 season.
It's been a year since new CFL commissioner Jeffrey Orridge joined the league from the CBC, bringing with him a fresh vision for the league and its fan focus.
Since Orridge took the post, the league has doubled-down on digital content, aiming to attract younger fans and casual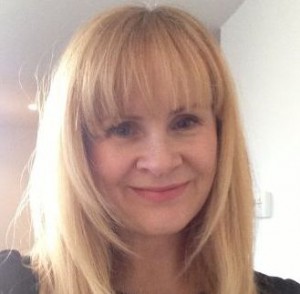 CFL enthusiasts of all ages.
The leader behind its digital marketing initiatives, Christina Litz, has been key to deals like the CFL's partnership with MCN Whistle Sports for new digital video content, live-streaming the Grey Cup Playoffs on YouTube and updates to the league's social media presence. She was promoted late last week, moving up from VP of content and marketing to SVP of the division.
Litz tells MiC that according to CFL data, half of all Canadians are casual fans of the league. The strategy to date seems to be working, with mobile and tablet traffic to the CFL's website up 76%, page views up 26%, sessions up 33% and unique visitors up 9% from March 2015 to March 2016, according to numbers provided by the league.
"The improvement in metrics speaks to the mobile-first platform and the attention we are giving to content," says Litz.
The CFL will be promoting its new tagline "What We're Made of." It will also be running its first OOH campaign in years later this spring, with the goal of reaching a wider audience ahead of the 2016 season kick-off.
Along with Litz, the CFL also announced two other promotions within its ranks. Glen Johnson was promoted from VP of officiating to SVP of football, and is responsible for all activities and deliverables for the game. Kevin McDonald moves from VP of football operations to VP of football operations and player safety in the CFL's newly formed football department.