How Chevy became CTV's first scripted crime integration
Motive's main character is driving a 2015 Camaro throughout the rest of the show's final season.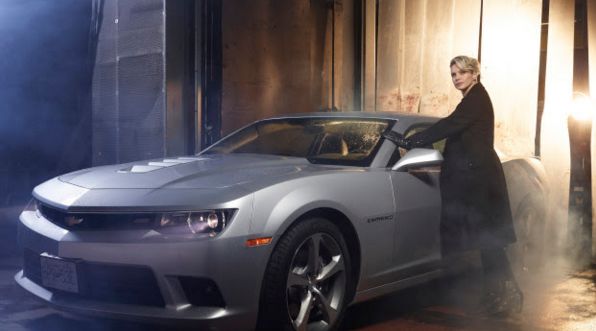 The thing about scripted crime dramas is that the product integration opportunities they present aren't always the most appealing for brands. Crime sprees and drug deals? Some marketers don't see those placements as being great for brand affinity.
But one car brand has bitten the bullet and grabbed the opportunity that integration can present.
Laird White, director, brand partnerships, Bell Media, says Chevrolet's integration into the fourth and final season of CTV's crime drama Motive is the first placement in a scripted crime drama created by the channel.
Planned by Carat and its branded content arm Story Lab, the integration saw Chevrolet's 2015 Camaro introduced in last night's third episode, with placement continuing through the remainder of the season.
At the end of last season, Motive's protagonist, detective Angie Flynn's car was blown up. So in last night's episode, which aired at 10 p.m. on CTV, Flynn replaced the destroyed vehicle and bought herself a 2015 Camaro.
White says the placement works because Flynn is a car enthusiast, and pairing with a female character allows Chevrolet to broaden its reach beyond its traditional highly male skew.
In addition to being a natural place to integrate a car brand into the show, White says the deal with Chevrolet also worked because the brand has partnered with CTV as a sponsor of The Amazing Race Canada.
Chevrolet didn't see the scripts for the episodes involved in the integration before signing on for the deal.