Video streaming up on tablets and smartphones: MTM
Streaming on both platforms has seen double-digit increases in the latest cellphone and tablet reports.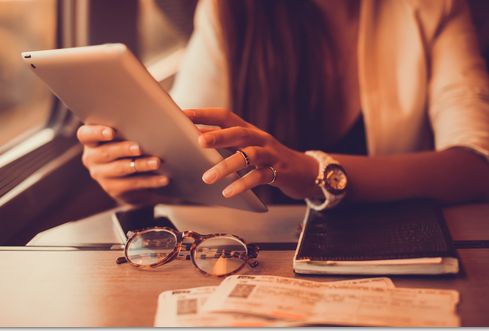 By: Regan Reid and Val Maloney
Video streaming is up sharply on tablets and smartphones, according to the latest Media Technology Monitor (MTM) numbers.
Almost two in three (63%) Anglophone Canadians reported watching online video content, such as YouTube or Netflix, according to the survey. That represents a significant increase from fall 2013, when 48% of Anglophone tablet owners reported watching online videos on their tablet.
The 2016 MTM cellphone study reveals a similar jump, with 65% of smartphone owners reporting that they stream videos on their devices. That's up 30% from 2013.
The tablet study found that more than half of Anglophones in Canada own a tablet, but adoption of the devices has slowed. Up only two percent from fall 2014, 53% of Anglophones reported owning a tablet in fall 2015, when the most recent MTM survey was conducted. While Apple tablets have the highest market share (33% of owners have an iPad or iPad Mini), Samsung is gaining traction, with 11% of users owning one, up from 9% in fall 2014.
The survey also found that tablet owners are slightly more likely than other Anglophones to engage with TV content online. The MTM study defines social TV viewers as those who share their TV viewing experiences with others via social media. Thirty-four per cent of tablet owners are social TV viewers, according to the study, compared to 30%t of Anglophones. Moreover, 13% of tablet owners are engaged social TV viewers – those who share their experiences viewing a TV show on social media as they watch it – compared with 11% of Anglophones.
In terms of demographics, the survey found that the vast majority of these owners (78%) have a household income of more than $150,000, 57% are a visible minority and 64% are a between the ages of 35 and 49.
A significant determining factor in tablet ownership is whether or not there are children in the household. The survey also found that of the reported Anglophone tablet owners, 72% have children under the age of 12, while 65% have a teen in the household.
The MTM cellphone study found that nine in 10 Anglophones own a cell phone. Smartphones are the device of choice, with 77% of all Anglophones owning one, according to the MTM numbers.
IPhones have the highest market share, at 46%, with Samsung Galaxy taking second spot at 26%. Blackberry trails far behind with 8% market share amongst Anglophone Canadians, less than half of what it held two years ago.
Smartphone owners watch about two hours less linear TV each week than those without a smartphone. Those with a smartphone also spend four hours more on the internet than non-smartphone owners.
Facebook remains the most-used app for smartphone owners, with 87% reporting they have used the social media site within the past month. Instagram is next, at 35%, followed closely by Twitter at 32% and Pinterest at 20%.
Image courtesy of Shutterstock