A view into Radio-Canada's new windowing strategy
CRO Jean Mongeau on how the pubcaster is experimenting with its French SVOD to extend linear audiences.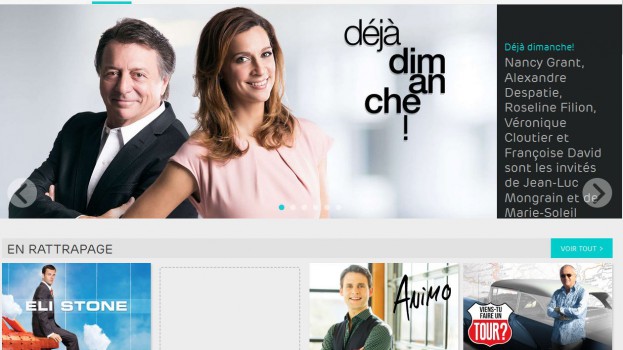 Working in the test kitchen of capturing the modern viewer's attention with content is a daunting task. And CBC/Radio-Canada CRO Jean Mongeau, is quick to admit that it's a mix the pubcaster is still working to perfect.

"No one has the recipe now for how consumers want to consume content," he told MiC at last week's CBC upfront presentation.
Because there is no easy answer, Radio-Canada has been experimenting with new windowing strategies using its French SVOD, Tou.TV Extra. The platform launched two years ago, with wireless customers from Rogers and Telus getting free ad-supported subscriptions, and ad-free subscriptions available to all others for $6.99 a month. Mongeau said the pubcaster won't release subscriber numbers, but that they are in the six-digit range.
Ad-load on the SVOD for paying subscribers is lower than that of its linear channel, with an average of six minutes of advertising an hour, he said. That's compared with about 13 minutes per hour on linear TV.

Though the CBC isn't actively seeking out dramas for its digital-only shows, Radio-Canada has seen success with teasing them on the millennial-focused Tou.TV Extra ahead of making them available on linear TV.
Its first test went live last fall, when it put all ten episodes of the second season of the dark comedy, Série Noire on Tou.TV Extra before it went live on TV. The goal of the strategy was to reach the primarily millennial audience of the show. It received 300,000 views online, and kept the same market share it had in season one on TV for the start of season two.
"Therefore, the viewers on Tou.TV Extra were additional viewers and we did not cannibalize our linear TV audience," said Mongeau.
This winter the pubcaster tested a different strategy for Les Pays d'en-haut, playing the first four episodes on linear TV before releasing the full season of 10 episodes on Tou.TV Extra. That was to allow new viewers to play catch-up, and build buzz around the show online, said Mongeau.
Following this test, viewership to the linear broadcast increased, rising to an AMA of 1.5 million viewers for the eighth episode and 1.6 million for the finale, according to Numeris numbers provided by Radio-Canada.
The successful strategy has led to Radio-Canada extending the range of options in its test kitchen. It will release the first season of three shows: comedy Lâcher prise, dramedy Trop and drama Fatale-Station on Tou.TV Extra ahead of its linear debut next season. The launch strategy for each of the new shows will be different, with some rolling out one at a time, and other shows taking the Netflix model of going live all at once, with the experimental aim of seeing what does and doesn't work, said Mongeau.
It is still unclear whether the Radio-Canada windowing tests will impact CBC. According to Mongeau, the pubcaster is keeping a close eye on results to inform future programming decisions.