Schick goes content-heavy with new campaign
The shaver's new multiplatform push delves into new areas for the brand, including custom content on AOL and Spotify.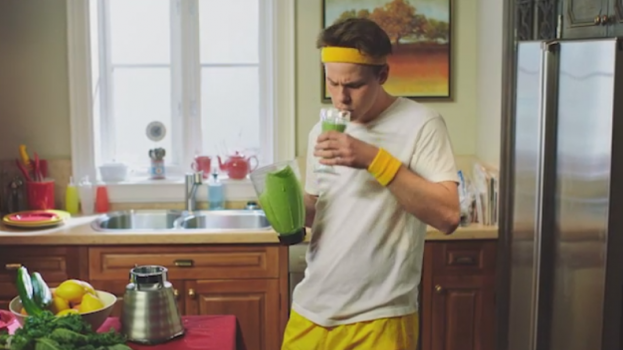 Edgewell Personal Care's Schick brand is diving deep into custom content creation for its new campaign, which asks people to find out if they're an early bird or a night owl. That trait, according to a study from California-based biotechnology company 23andMe, is all in your genes.
The Schick campaign features media from MEC, creative from Real Interactive, experiential from Boom Marketing and PR from Paradigm Public Relations.
In order to reach its target of men aged 18 to 34, the campaign has partnered with sites like AOL Canada, Buzzfeed and Defy Media, to run custom content themed around early birds and night owls. It has also created two custom playlists that will run on Spotify Canada, one targeting early birds and the other aimed at night owls.
The campaign also includes an experiential element, with a branded coffee truck visiting Toronto, Calgary, Montreal and Vancouver, from May to July. Brand ambassadors will be giving away Schick Hydro 5 razor samples and free cups of coffee at each stop.
Canadians are urged to discover which characteristic best identifies them through an interactive digital video that's living on the brand's Facebook page, which is the communication hub for the campaign. In the video, viewers are able to skip through different scenarios as an early bird or a night owl, with the one constant element between both being the comedian's morning shave with a Schick razor.
Ads pushing the target to take the quiz will live on RDS, as well as YouTube and The Score. Those who take the quiz will have the option of entering to win one of two $5,000 tailor-made vacations.
Amanda Rabbito, brand manager, Edgewell Personal Care, said that in addition to being content-heavy, the campaign is a humourous take on individual behaviour, something to which most Canadians can relate.