Snapchat sets up Canadian base camp
The youth-focused platform has opened an office to house a new sales team looking to monetize its reach here.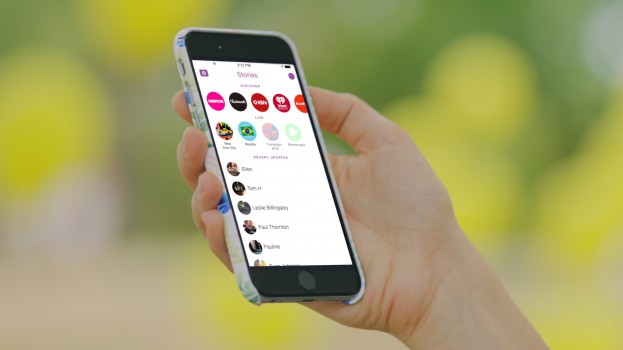 Snapchat has landed in Canada to sell ads in-region and reach captive mobile users in Canada's advanced digital landscape.
The media company's Canadian team includes Ashley Rutledge, Pascal Duffaut and Michael Wilson, who will all be based out of a new Toronto office. The new Canadian team begins work just as Snapchat opens up in other global markets, including in Sydney, Australia last month.
The launch signals the company's focus on Canada, which it says is a "key market" and as it's pushing to monetize its Live Story content – a curated compilation of users' snaps. Snapchat has been experimenting with Live Stories in Canada, covering several NHL games, the Much Music Video Awards and Drake's album drop to gauge interest in the product.
The company recently made headlines because its daily usage numbers surpassed those of Twitter, according to a report from Bloomberg published on June 2. According to that bulletin, Snapchat now has 150 million active daily users compared with 140 million on Twitter. The company says it sees 10 billion video views daily around the world. The platform, which is popular among younger millennials and teens, is credited for having a shorter, more conversational approach to social media communication.
For its Canadian launch, the company is coming to market with three ad products: Snapchat video ads, sponsored lenses and sponsored geofilters.
Video ads on Snapchat are also known as 3V, and have been promoted by the company's founder Evan Spiegel for their ability to fill a device's screen. These are 10-second, full-screen ads that are placed into content in Live Stories and in Discover, which is the publisher-driven curated story.
Sponsored lenses give brands a way to communicate with their followers on the platform. Lenses allow users to add real-time effects (visual and audio) to their selfies.
Sponsored geofilters let users share the location and timing of their snap. Geofilters can be added to individual snaps or be part of a user's own story.
Its Canadian team brings a range of experience to the platform. Rutledge comes to Snapchat after six years at Facebook, working out of its New York and Toronto offices. In addition to her work there she has also worked at CNN Ad Sales, Avenue A and Atlas Solutions. Duffaut comes to Snapchat from Say Media where he was responsible for developing and managing all strategic partnerships. Wilson was also at Facebook before he joined Snapchat. In addition to working on client relations, he was also part of the team that launched Instagram here.