Stingray snaps up Bell Media's ad-free music channels
The Montreal-based company has acquired four digital specialty channels as it builds out its TV portfolio.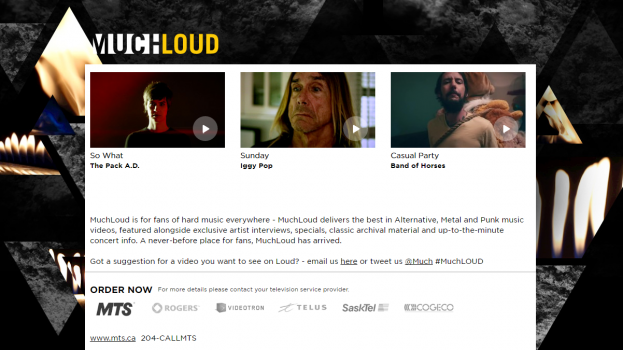 Montreal-based Stingray Digital Group has picked up four of Bell Media's specialty channels, aiming to expand its TV portfolio. The acquisition follows the music company's continued dive into the world of television, with its acquisition of Festival 4K from Brava TV Group Netherlands earlier this month.
Bell Media announced today that Stingray has acquired its  Juicebox, MuchLoud, MuchRetro and MuchVibe services. Juicebox, which was originally PunchMuch, was rebranded in 2011 and reaches teen audiences. MuchLoud is a punk, heavy metal and alternative rock channel. MuchRetro plays videos from the 1980s to the 2000s, and MuchVibe focuses on rap, hip-hop, R&B and reggae programming.
In a release on the acquisition, Bell Media president Mary Ann Turcke stated that the company is divesting these channels to focus on its premium properties while, "maintaining our music first commitment with our portfolio of radio, TV, and digital platforms, including the upcoming launch of iHeartRadio in Canada."
Turcke also stated that the sale would enhance competition in the broadcast space and give consumers more choice while allowing both companies to focus on their core strengths.
Stingray has been actively acquiring music assets over the past year. Last July it picked up three Brava Group TV music channels (Brava NL, Brava HD and DJAZZ.tv), as well as Australian digital music provider DMD, and iConcerts. It acquired media solutions provider Nümedia in February of this year.
Bell Media picked up the Much portfolio when it acquired the CHUM brand in July 2006 for $1.7 billion – the sale was approved by the CRTC in June 2007. And in August 2009, Bell Media announced that MuchMusic's digital offerings, which included MuchLoud and MuchVibe, would go commercial free. The media company stated at the time that the decision was based on the need to remain competitive in a world where music videos were becoming more accessible across other platforms. However, it retained its relationship with advertisers through offering brand integration opportunities.
Financial details around the sale to Stingray have not been revealed. The transaction is expected to close in Q3 of this year and the channels will be rebranded at that time.