Cannes 2016: What is the future of the Lions?
Cossette Media's Brooke Leland on why the festival should endure in its physical form.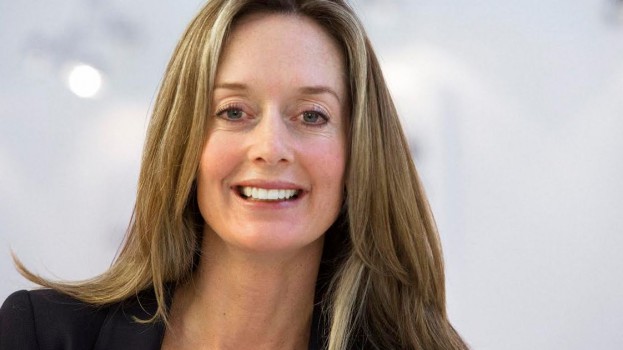 By: Brooke Leland
Asked to describe the Cannes Lions Festival, there is one thought that comes to mind first – absolute whirlwind! The buzz, excitement and camaraderie is intoxicating and as a Cannes newbie, it was surreal to be surrounded by such an inspiring group of people.
Cannes Lions draws an incredible crowd, from celebrity speakers to creative icons, and the networking is constant. And as much as it is an extravagant and glitzy celebration, it is also the place where the creative world comes together to get inspired.
I'd like to share a few key insights from this week, which I believe are critical to the future of creativity.
The first was the implications of Cannes Lions CEO Philip Thomas' recent announcement that he has signed a 10-year deal with the city to keep the fest there. With some industry experts predicting the actual live Cannes Lions Festival experience will someday cease to exist, it got me thinking about why Cannes matters to the industry.
Humans crave experiences, and virtual reality is the biggest trend this year. It was highly visible at the festival with major companies like Samsung and Facebook setting up demo lounges. In a VR session this week Wired magazine's founding executive editor, Kevin Kelly, highlighted the value of the medium with this statement: "Experiences are going to be the new currency." Therefore, what better way for brands to connect with consumers than by helping them dive into these experiences - through technology like virtual reality? We, as marketers, will enable consumers to experience the world right from their homes, through virtual visits to the Louvre or immersive-video treks to the Arctic. 
Next year, rather than paying to immerse yourself in the Cannes Lions Festival, just strap on an Oculus Rift and give it a go. Of course, you won't be able to bask in the Côte d'Azur sun, buy a crepe on the beach or have that accidental run-in with a colleague along the Croisette.
The second major insight was that agencies need to speed things up, or they will be history. Speed overrides perfection. The demands of clients, consumers and new technologies are pushing agencies to work at speed. Faster content is mandatory in this new content democracy. Work swiftly to create and release 70 short-form videos in one week, learn what you can, and repeat the process. If you can master that, you'll stay relevant.
Celebrity and Goop publisher Gwyneth Paltrow, who also took to the Cannes stage, also preached this mantra: "Business and innovation are coming together in an unprecedented way. You've got to stay on your toes."
And third, the implications of the rise of ad-blocking: is there a future Cannes that only has OOH, Stunts, and Radio categories? These happen to be some of my favourites, but then how would this make for a show at the festival and what would Dave Shing (aka Shingy, AOL's "Digital Prophet" – yeah, that's his title) talk about?
Regardless of how the Cannes Lions International Festival of Creativity changes over the next few years and what we're celebrating in it – VR, AI, social hacking, spatial tech – two things remain abundantly clear to me: the celebration and excess of it.
This celebration provides momentum for our craft. We need this live experience to band together and recognize the work and talent from which we'll launch amazing creations. We need to build on each others' work to achieve great things.
Another takeaway from my Cannes experience is that we have all the power to do good. We have access to incredibly smart minds paired with investment from some of the biggest brands in the world. Therefore, it is our responsibility to leverage this perfect storm of creative-cum-capital for a better world. Whether that be something as wonderful as ending child marriage, developing a headband that prevents concussions, encouraging dads to connect with their little girls (#daddo) to something as simple as releasing endorphins through the science of laughter.
Will Smith himself talked about the power to improve lives. His connection with a new brand, Just Water, 100% sustainable bottled water product tries to improve an increasing global environmental issue. For him, it was not about the money that products make, it was about improving the lives of others.
Brooke Leland is SVP, GM, Cossette Media.