ACA calls for media transparency plan in Canada
The organization's VP Judy Davey adds some Canadian perspective after the release of the ANA's latest report on the advertiser-agency relationship.
The Association of Canadian Advertisers says it is just as concerned as its southern counterpart, the Association of National Advertisers, about the culture of media rebates and the lack of transparency in media agency relationships with advertisers. 
"We know that rebates are happening and agencies are getting them," Judy Davey, VP media policy and marketing capabilities at the ACA, told MiC. "Some (advertisers) are getting them back and others are not."
The organiztation's response came just as the Association of National Advertisers has released a second report on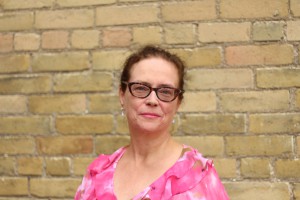 the issue of transparency, this time offering a prescriptive recipe for dealing with rebates, conflicting interests and lack of clarity in financial reporting.
The ANA says it is responding to concerns from its members and following up on an eight-month study by investigative firm K2 Intelligence, which detailed non-transparent practices but did not name any specific agencies in its June report. The follow-up report, released yesterday, which involves a collaboration with Ebiquity/Firm Decisions, sets out a three-pillar framework to address transparency issues.
Those include: advertisers establishing clear media transparency principles; advertisers should regularly re-evaluate their agency partnerships and track them via a master planning and buying agreement; and both parties signing a code of conduct.
In Canada, Davey says, thorny issues over conflict of interest and lack of transparency range depending on the size and savvy of the advertiser, its investment in the complex digital space and the politics of procurement, which force media agencies to bid rates far below the value they bring to the table.
Davey says the ANA's principles should be applied to the Canadian market as well since many of the ACA's members have shared similar concerns.
Two ongoing issues for ACA's members, says Davey, are cost transparency and digital transparency. Many of ACA's clients don't fully understand how their money is being spent in the digital ecosystem (third party, ad serving, e-trading, the trading desk, etc.).
Some of ACA's members have sophisticated and layered agreements and with internal trading desks in place, an acute awareness of the digital ecosystem. But the body is more concerned about the rights of other members who don't have written agreements or may not understand the lay of the land around programmatic trading where big margins are being extracted (according to the ANA report) as digital spend increasingly flows through those channels.
But perhaps the larger challenge is structural. While the office of the CMO might be under pressure to deliver specific ROI metrics in a data-driven marketing world, the media agency has to compete through procurement desks to get business, often based on lower rates.
"We fully agree…that agency compensation must be fair and reasonable," says Davey. The procurement strategy is short-sighted and unsustainable. "There is an enormous amount of value and they must demonstrate the value they are providing to make sure that they are getting fair and equitable compensation."