Astral OOH wins Toronto's Pearson Airport
The Bell Media division has won the OOH rights for the most-trafficked airport in the country.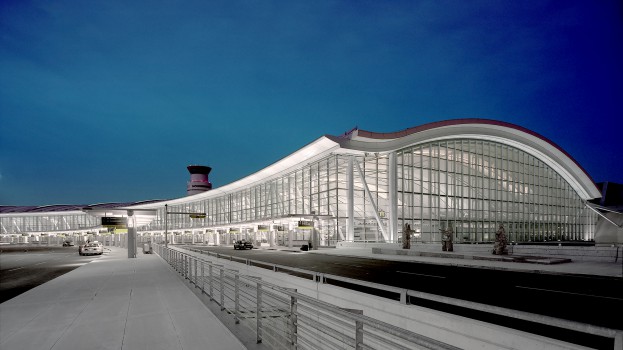 Astral OOH has won access to Canada's most trafficked airport.
The Bell Media division has landed a multi-year advertising contract for Toronto Pearson International Airport for both in-terminal and external boards.
The airport, which sees over 41 million passengers every year, is the sixth – and most significant – addition to Astral's airport division. The contract was previously held by Clear Channel Canada.
Benjamin Mathieu, general manager, airports at Astral OOH stated in a press release that the addition of Pearson to the company's portfolio expands its overall reach to over 87 million people annually. The company already holds the rights to Vancouver International Airport, Ottawa Macdonald-Cartier International Airport, Halifax Stanfield International Airport, as well as two Quebec airports: Montréal-Pierre Elliott Trudeau and Québec City Jean Lesage.
The decision to develop a partnership with Astral was based on its innovative media and revenue optimization pitch, according to Michael Ross, director of commercial development at the General Toronto Airports Authority, which runs the region's airports. 
The airport's terminals saw just under 3.7 million passengers during the month of May, up 7.7% over the same period last year, according to GTAA traffic data.
Although no specific details have been shared yet, the OOH company will focus on expanding ad revenue sources by launching new digital products at the airport.
The airport will also host Astral's AeroTV platform, which expands the reach of Bell Media properties like CTV, CTV News and TSN.