Rogers Media overhauls magazine division
Multiple titles are going digital-only, while others are reducing print frequency, as the media co doubles-down online.
Rogers Media has overhauled its magazine division, making multiple titles digital-only, reducing the number of print issues for others and divesting the remainder.
Flare, Sportsnet, MoneySense and Canadian Business will all be available exclusively online and through apps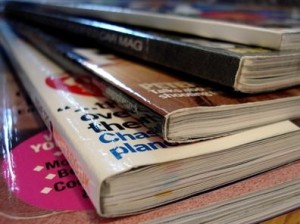 beginning at the start of 2017, with new content posted daily on the websites for those titles.
Four consumer magazines will remain in print, with three of them reducing their print schedules. Maclean's will drop from weekly to monthly and Chatelaine and Today's Parent will drop from monthly to bi-monthly. Hello! Canada will keep its weekly print production. Publishing schedules on Texture will be the same as the print versions, with the exception of Maclean's, which will have a weekly digital version on the platform.
Rogers Media is divesting Châtelaine, LOULOU, and L'actualité as the company narrows its focus on English-language consumer brands. It is also divesting its business-to-business publications, with a statement from the company saying the titles no longer align with its core focus of entertainment, lifestyle, parenting, news and current affairs and sports. The company had not confirmed a buyer at the time of this article's posting.
The moves come as digital consumer revenue for magazine brands at Rogers Media are outpacing newsstand revenue by 50%, according to the release.
More to come