CPA embraces change for new campaign
The association's first campaign with its new agency partners includes a media strategy that has been shifted from print and OOH to digital.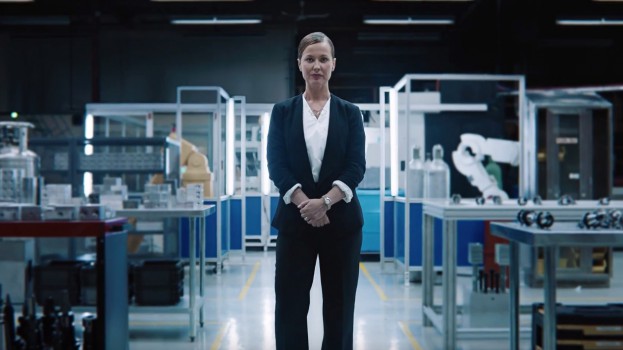 Canada's Chartered Professional Accountants (CPA) have launched a new, multiplatform advertising campaign to raise awareness of the association's new designation — and it's embracing a new media plan to get the point across.
It's also embracing new agency partners. The campaign is the CPA's first since partnering with agencies PHD Canada (media) and DDB Canada (creative) and Interbrand Canada (brand positioning) in June.
The campaign, entitled "Navigating Change," focuses on changing technology and business trends (utilizing visuals of evolving technology, from typewriters to modern computers and devices) and how CPAs can help business navigate those changes.
"This campaign is really about shifting the perception of what it is to be an accountant," said Carol Wilding, chair of the CPA's branding committee and CEO of CPA Ontario. "We've significantly shifted our media strategy to reflect that."
Wilding said the organization has made a drastic shift in spending for this campaign, significantly increasing its digital spend. The campaign also includes print and TV ads. Last year, said Wilding, digital and social spend represented approximately 9% of the CPA's media budget, while this year, it represented 34% of the total spend.
Print spend was also decreased, while out-of-home was excluded entirely from the overall media spend.
Fred Forster, president and CEO of PHD Canada, said it was important to focus on media that had a strong connection to data in this campaign, which targets senior-level employees, entrepreneurs and anyone likely to interact with accountants on a professional basis.
"Our mandate in this campaign was to be very targeted with how we reach senior business leaders in the right context," said Forster. "As such, we've really turned to digital platforms and programmatic, so we can understand which categories and which businesses are performing best with respect to response and drive performance."
The campaign kicked off Oct. 17 and is expected to run until the end of March 2017. The various spots will run in English and French across Canada, and will be positioned against business and finance-focused media, such as Dragon's Den on broadcast.
Wilding said many of the broadcast spots are also coordinated with digital and social advertising, in order to reflect the heightened use of second-screening.
"TV still plays a large role in how we reach people," said Wilding. "We see digital and TV working together, because people consume and interact with media through multiple channels, usually at the same time."
While the campaign will mainly focus on education and awareness of the CPA's mandate and new designation, visual elements of the campaign will also be used in a recruitment toolkit to enlist students across the country in 2017.