Brad Furtney joins Juice Mobile as sales VP
The former Twitter agency lead is tasked with growing the company's presence.
Juice Mobile has hired Brad Furtney as its new sales VP.
Most recently working as head of agency sales at Twitter Canada, Furtney has also worked as a senior partner at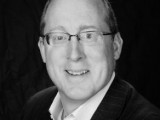 Twentyten Group as well as holding senior roles at both Sympatico.ca and the CBC.
Furtney will report to Juice Mobile president and Yellow Pages VP Paul Brousseau, who took over the lead role at the company earlier this fall when the company's founding CEO Neil Sweeney left to focus on his other mobile-focused venture, Freckle.
Yellow Pages acquired Juice Mobile in March for a reported $35 million. Brousseau told MiC that Juice Mobile is forecasted to see triple-digit growth in 2016.