Onward: What's the advertising future of Twitter?
For many in the industry, the social networking platform has become the 5,000-pound blue bird in the room. But what can it do to pull advertisers in?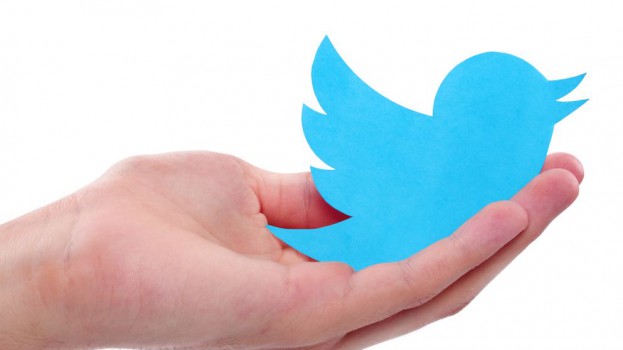 It's fair to say it's been a rough year for Twitter.
The last 12 months have seen high-profile exits for the social media company, including former VP of media Kirstine Stewart, rumours of a failed sale to Salesforce and the shuttering of its micro-video platform, Vine. The company also announced that it will cut 9% of its global workforce following its most recent financials, which revealed a 3% year-over-year growth in users and 8% growth in revenue.
That slow growth has yielded some criticism across the industry, especially with platforms like Facebook, which saw a 17% year-over-year growth in users and 56% in revenue. Facebook-owned Instagram also hit a milestone in June 2016 when it pulled in 500 million registered users, up from 400 million nine months previously. Although relative newcomer Snapchat keeps its numbers closer to its chest, as of late 2015 more than 100 million people use the app every day after four years on the market.
So what has caused Twitter, which currently sits at 317 million monthly active users (it does not reveal its daily users), to flounder in terms of growth and remain in the headlines for its slowed numbers — and what does that mean for advertisers and agencies?
Scott Stewart, head of strategy and managing director for Maxus Canada, said the very nature of Twitter makes it hard to engineer outcomes — which can scare brands and advertisers. "There's a certain fickleness of users that makes success kind of hard to predict," said Stewart. "Especially when you compare it to other social networks."
But Stewart said he is still a fan of Twitter, when it's used in the right way. The key, he said, is figuring out that right way, and part of that means accepting that Twitter is not Facebook.
"Since Twitter started there's always been this Twitter versus Facebook thing," he told MiC. "They have very different applications, for users and for advertisers. You need to always approach Twitter looking for big opportunities."
Those opportunities, he said, need to rely around tentpole events like sports, award shows or political debates — if brands can position themselves against those occasions, they can get the engaged users.
"People don't Tweet because it's Tuesday, they Tweet because it's the Oscars."
He also said Twitter may have also over-saturated itself with media offerings like native video, live-streaming, Periscope (also a live-streamer) and Vine, which he said may have been the reasoning behind its choice to discontinue the app.
"Maybe they over-leveraged themselves in terms of what they had to offer," he said. "I think they may have missed the boat with Vine. We're now seeing five-second micro-ads on publishers like Vice — it could have happened."
But he said he sees resiliency in Twitter, if it can stick to what works.  "It's still a place where celebrities, journalists and politicians go, and it offers in the moment, real-time experiences," he said. "That's what it's built for."
He blames Wall Street for putting too much pressure on Twitter to constantly generate double digit growth. "Maybe buoyant is the new growth. Maybe Twitter is as big as it's going to get."
But Steve Meraska, SVP of innovation, insight and distribution at Starcom, said whether or not Wall Street is being fair, the reality is user growth needs to happen at rates greater than 3%.
"People are still attracted to [companies] moving forward," Meraska said. "It needs to demonstrate that it can grow and attract new people by offering something meaningful."
As for tentpole events, Meraska agreed this is the better solution for brands to position themselves against when advertising on Twitter. However, he said, there simply needs to be more variety in those events.
"When Twitter launched, the consensus was that the best interests of users — quick, easy content creation, immediacy, remorse free — were not aligned with the best interests of advertisers, [with] engagement as an example," he said. "Customized opportunities within video could change that."
He said Twitter should think even more outside the box when it comes to what kind of live video programming it acquires.
"If it could, for example, get the video rights to a high-profile trial, something intense that can get people talking and commenting, it could tap into that appeal of Twitter." He also said plays and film premieres would be good choices.
For its part, Twitter is putting effort into acquiring more timely video programming. Rory Capern, MD of Twitter Canada, said the Canadian market for video holds a lot of potential, and Twitter has scored some pretty big gets with coverage of Thursday night NFL games and U.S. presidential debates.
"To a brand, positioning themselves against these really in-the-moment, exciting opportunities, is very powerful," he said.
Two of the viewership results the company was willing to divulge were the views of the first two U.S. presidential debates, which drew 344,000 viewers for the Sept. 26 debate and 369,000 viewers for the Oct. 4 debate. According to a company rep, all views were organic as the streams weren't promoted through Twitter's Amplify service.
While Capern and another rep from Twitter said they were not permitted to give out viewership numbers for many of its other sponsored streams, he said the results in general have been "very positive" and there are "a lot of conversations around [brands and media agencies] re-buying."
As for wanting more, Capern can only urge patience. "We have a lot coming. The truth is, it's really early days for us in live video," he said. "The objective is to get live video content every day so there's something interesting to watch when you log in."
Other upcoming live video events from Twitter Canada include three new Bloomberg News programs (sponsored by Scotiabank), the Video Game Awards, a business and financial news program Cheddar (from a partnership with tech start-up Cheddar) an NBA news program entitled The Starters, out-of-market MLB games and U.S. election night coverage in partnership with Buzzfeed.
But despite upcoming video opportunities, for some brands, the advertising ship may have already sailed. With its slow growth in users, Twitter may not be the easiest place to gain new fans, said Roslyn Griner, VP of marketing and visual for Addition Elle.
Griner said fans tend to be more engaged on Facebook and Instagram, and for marketers — especially in visual industries like fashion — those platforms are far preferable for getting attention.
"We streamed New York Fashion Week on Facebook Live," Griner told MiC. "It doesn't make sense for us to do something like that on Twitter where we have fewer followers." She said the interface of Facebook and Instagram for video, with its autoplay features, also make the videos more dynamic and eye-catching. "You see the video whether or not you have the sound on, which I think helps."
Griner agrees that Twitter still has its place for brands — but not necessarily as an advertising medium.
"Twitter has a really immediate nature, and we tend to use it most as a customer service platform," she said, adding that it may have an advantage over other platforms in that space. "People aren't going to rant as much to brands on Facebook and Instagram."
Griner said she's not ready to write Twitter off entirely, but she doubts it will play a large role in the brand's social strategy.
Image: Shutterstock