Re-tweets are the new autographs: study
Twitter's first deep dive into sports trends on the platform found that its users are more open to brand partnerships, and that they're more likely to visit the sports' digital properties.
Twitter Canada has completed its first deep-dive study into how members use the platform for sports activity, and how advertisers can reach the social network's sports enthusiasts. Among other findings, Twitter discovered that its users tend to be more receptive to brand partnerships than non-users.
Data was gathered by Twitter Canada with some additional research from Ipsos between Dec. 2015 to this past October.
The survey found that 86% of its Canadian users enjoy watching major league sports, versus 65% of non-Twitter users, and half of all Twitter users are considered sports enthusiasts in terms of interacting with teams and attending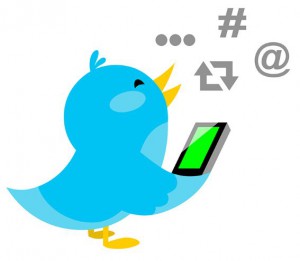 games.
Twitter users that were sports enthusiasts were generally found to feel more positive about brands that aligned themselves with sports franchises than non-Twitter users did. For example, the research found that Twitter users were 1.4 times more likely to buy brands that advertised with sports properties than non-Twitter users. Six out of 10 Twitter users who bought from those brands also said they were likely to recommend those products to friends.
Of all the sports studied, hockey seemed to generate the most excitement for users when it came to brand association.
The survey found that 54% of Twitter users felt positively about brands that associate with professional hockey (versus 48% of non-users), and 54% of users said they liked it when brands provided opportunities for fans to get closer to players (versus 35% of non-users).
"These metrics really represent great brand-building opportunities," Alyson Gausby, head of research at Twitter Canada, told MiC. "[Fans] appreciate it when brands help them get close to teams and players." Gausby added that more than half of Twitter users said they valued a re-Tweet from a player or team account more than they would an autograph, which she said speaks to the changing nature of fandom.
Christopher Doyle, head of sports at Twitter, said this new digital age of fandom means brands are able to engage with fans in a more "real-time" fashion.
"We really see a sweet spot in this content that's tweeted out in near-real time," said Doyle. "In the case of a big play that just happened, a publisher can take that clip and push it out as soon as possible and then a brand can attach themselves to it."
However, he would not say if Twitter was actively trying to align itself more as a platform for sports enthusiasts as part of a wider strategy.
The research also tracked Twitter users versus non-users on a variety of other metrics including likelihood to watch games and likelihood of visiting any of the sports' digital platforms, as well as top trending hashtags and Twitter activity throughout the year, across NHL, MLB, NBA and NFL.
Some highlights found included:
Cross-visitation to leagues and teams' digital platforms was high across all sports; 61% of users visited an NHL digital property; 71% went to an NFL digital property; 75% visited an MLB property and 86% visited an NBA property;
While most sports saw a moderate change in Tweet activity depending on the time of the year and what stage of the season was underway, the NHL saw almost consistent conversation year-round (39,000 Tweets per day) in what Doyle called a "Canadian phenomenon";
Toronto teams often dominate trending hashtags, with Blue Jays-related Tweets occupying three of the top-five most popular hashtags in the baseball category.