Maureen Holloway to headline CHFI's new morning show
The longtime radio host will assume the host position following the retirement of broadcasting veteran Erin Davis.
Rogers' 98.1 CHFI radio station is ushering in a new morning show in the place of Erin and Darren in the Morning. Following the retirement of veteran host Erin Davis, radio personality Maureen Holloway will join longtime host Darren B. Lamb for a new show Darren and Mo, premiering Jan. 9.
Also joining the duo will be news specialist Christine Cardoso.
Davis' retirement and final broadcast will be live from Toronto's Casa Loma on Dec. 15 from 5 a.m. and 9 a.m. Between then and Jan. 9, Julie Adam, SVP of Rogers Radio, told MiC regular CHFI staffers will fill in for Davis and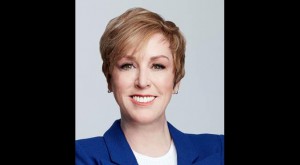 Lamb for the holiday season.
Adam said that while losing an on-air veteran such as Davis is a big adjustment for listeners, the addition of Holloway (pictured) and Cardoso will give the show a unique new voice.
However, she said, with the addition of the new host, there's no plan for a major change in direction in terms of content or the audience it's trying to tap.
"We've been very pleased with our performance across the key demographics," said Adam. For 12+, she said CHFI holds the number-one spot for radio stations with a 9.7 share in Toronto, and the show performs strongest in the 25 to 54 demographic (consistently in the top-three, said Adam) with a slight female skew.
Holloway is no stranger to radio — she got her start as a radio reporter for CKFM with Don Daynard and went on to spend 15 years as co-host on Derringer in the Morning with Maureen Holloway. In 2015, she became the host of Toronto afternoon drive show The Mo Show on Rock Q107.
Adam said Davis will remain part of the Rogers Radio team in the new year, likely working on feature or specialty programming.