Monthly users down, but sessions and ad rev up for theScore
The Toronto-based sports media company has noted a $1.5 million year-over-year increase in its ad revenue, with most coming from south of the border.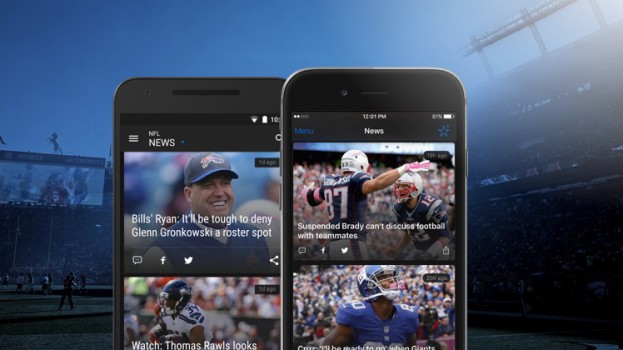 Sports media company theScore released its financial results for Q1 2017 (Sept. 1 to Nov. 30) on Jan. 12. The company reported a quarterly revenue of $8.5 million, up from $7.0 million in Q1 2016.
Benjie Levy, president and COO, theScore, told MiC that the popularity of theScore's mobile app and the introduction of several new ad units, including video ads within theScore's mobile news feed and full-page splash ads when a user opens the app, helped to boost revenue.
While the average monthly user base of theScore's app dipped slightly from Q1 of 2016 (4.7 million down from 4.8 million), its average monthly sessions shot up to 459 million compared to 414 million, with users now opening the app an average of 98 times per month compared to 86 for the same period last year.
"We're starting to see users who are following teams, coming back multiple times per day," said John Levy, CEO of theScore during a conference call to investors on Jan. 12. He credited the introduction of several new features, such as increased notification options for followed teams and matches, and its new chatbot platform for bringing in more repeat visitors.
TheScore, which is based in Toronto, has proven to be a money-maker south of the border. According to Benjie Levy, $2.5 million of the company's advertising revenue in the quarter came from Canada, while $6 million came from "non-Canadian sources," which he said were mainly U.S. Advertising revenue was a mixture of direct sales and programmatic advertising.
The biggest priority for the company now, according to John Levy, is to work on growing its user base. "We've started to see this flattening of the universe of app downloads," he said during the conference call, but that growing the number of users is "really what the heart of our future opportunity is. Once we get the users, we're able to monetize faster and better."
That may mean new marketing strategies, according to CFO Tom Hearn. He said marketing spend is likely to go up this year (having dipped to $1.3 million from $1.9 million the previous year), with efforts focused particularly on the U.S.
"We're not going to outspend ESPN and Yahoo," said Hearn, who added that the next year will see a much larger focus on social content marketing for the brand to get its name out.
The company's net loss for the quarter was $0.8 million compared to $3.1 million from Q4 2015.
While theScore launched an e-sports app in 2015 and the company said it has been successful, it also would not reveal specific user or revenue numbers that were attributed to the e-sports property, with John Levy adding, "We see in the space overall that it's early nascent days."