Bill McDonald joins Clear Channel as sales lead
The industry veteran will oversee the national sales team for the OOH company.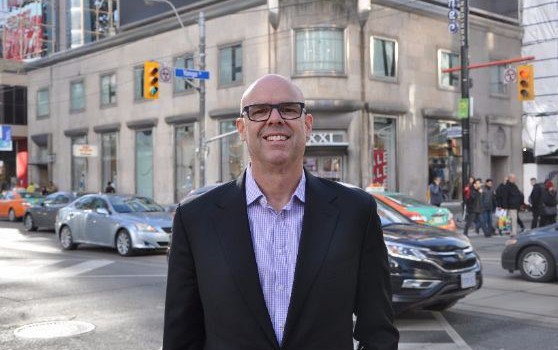 Industry veteran Bill McDonald has moved to Clear Channel Canada, becoming the OOH company's VP of national sales.
McDonald moved to the company from his most recent role as president of flyer and FSI distributor Flyergo. He had previously held senior roles at Metro English Canada, Torstar and Sun Media.
He takes over the role from Kellie Lefaive, who is now the CEO of Brampton, Ont.-based ecommerce company Go Direct Supply Chain Solutions.
At Clear Channel Canada, McDonald will oversee the national sales team, which has offices in Toronto and Montreal. He will also be working closely with regional teams in Ottawa, Edmonton and Calgary, according to a release.
He told MiC that he was excited by the chance to use his sales experience in a different part of the industry.
"The OOH industry still has a lot of growth in it moving forward, and there are a lot of creative opportunities," he added.
Clear Channel's major Canadian assets include Toronto's Union Station and Billy Bishop Airport terminal building. Union Station is currently home to an ad from The Dairy Farmers of Canada with water flowing from the "eyes" of the face on the mural. The ad is part of the organization's new campaign that features people literally crying over spilled milk.
Expect to see more of those sorts of creative uses of Clear Channel's assets in the coming year as marketers ask for more work that stands out in new and different ways, said McDonald.
"We're going to be highlighting Clear Channel's assets and giving them the level of focus that they maybe haven't had in the past," he said.
Correction: A previous version of this article stated that Clear Channel handles the advertising at Billy Bishop Airport, but the company only works on the terminal building. Black handles the ad space at the Billy Bishop Toronto City Airport leading up to the terminal building. MiC regrets the error.