How Chevrolet used Twitter to tap hockey families
Capitalizing on hockey fans' love of second-screening, the automotive manufacturer embarked on its first Twitter campaign during the World Juniors.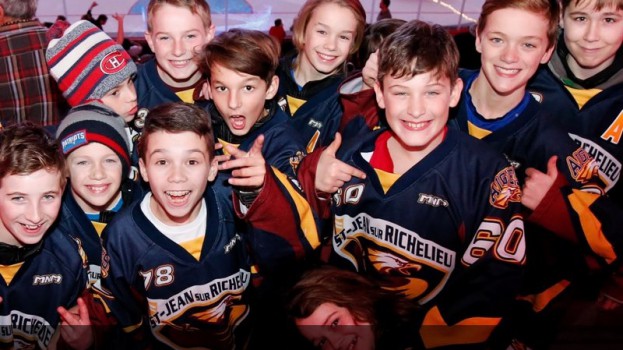 Chevrolet recently embarked on its first Twitter campaign in an effort to tap young families and hockey fans while promoting its new charity initiative.
The "Good Deeds Cup" competition challenges peewee hockey teams to submit short videos of them committing good deeds such as visiting children at a hospital, raising money for charity, walking shelter dogs and volunteering. Finalist teams will receive $2,000 for their team and $2,000 for a charity of their choice, and Canadians will vote for a winner who will be presented with a branded Chevrolet Good Deeds Cup and be recognized with a nationally airing feature on Sportsnet. Videos must be submitted before Feb. 28.
Chevrolet paired with Twitter and positioned messages promoting the program around the World Juniors Championship in late December and early January. It created highlight reels from local hockey teams enjoying their time at the World Juniors with pictures, short videos and gifs, with content provided by McCann Canada and boosting through iProspect.
Twitter first launched Twitter Moments  last April. The tool allows users to create custom, curated lists of Tweets around current events, sports and entertainment. The company allows for boosted Twitter moments, with past Canadian clients including Sport Chek.
Of the four posts, two stood out in terms of success for Chevrolet, with its highlight reels from the Whitby Wolves and les Aigles de Richelieu receiving engagement rates of 11.8% and 10.5% each. According to a Twitter spokesperson, this is the first time a Canadian automotive manufacturer has used promoted Twitter moments. Twitter would not reveal number of engagements for the posts.
George Panopoulos, president of MRM//McCann Canada, the agency on the campaign, told MiC the key was tapping a specific demographic that was already enthusiastic about the cause. The moments were targeted at families, specifically those likely to have children in the 11 to 12 age range (the age for peewee hockey).
James Hodge, advertising manager for Chevrolet Canada, said the company decided to pair with Twitter during the tournament because of the high level of interactivity, specifically around sport.
"We know that everyone is using Twitter as a second screen for consumption or for information updates during consumption, especially during World Juniors," he said.
Recent research from Twitter found that 54% of Twitter users felt positively about brands that associate with professional hockey (versus 48% of non-users).
While Chevrolet did not provide dollar amounts at press time, a spokesperson said retail sales were up 6% in 2016, representing the company's best year for sales since 2011.