Metroland ups Lisa Orpen to national sales VP
As the media company emerges from a challenging 2016, the focus is now on creating multi-platform solutions for advertisers to reach more targeted audiences.
Lisa Orpen has been named VP of national and multi-market sales for Metroland Media. Orpen, who has been with Metroland since 1997, previously served as the director of national and multi-market sales.
Orpen will replace Kathie Braid, who recently retired following a three-decade tenure with Metroland. She will lead the 45 person sales team and develop partnerships with consumer and B2B brands with advertising campaigns across various Metroland properties, including its more than 100 community newspapers and websites, specialty verticals such as Wheels.ca and Homefinder and e-commerce sites such as Save.ca and WagJag.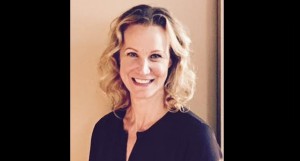 In the last quarterly financial results by parent company Torstar, which were reported in November, the company reported that Metroland Media Group had been hurt by shifts in ad spending, resulting in operating revenues for the group being down 8.4% year-over-year for the third quarter ($97.7 million down from $106.6 million).
While Orpen would not give exact numbers to MiC, she said the month of January had been strong for Metroland, considering 2016 had been "one of the most challenging" with advertisers' significant migration toward digital products.
She said the company is adapting by shifting its focus to reaching audiences as opposed to the products through more multi-platform advertising approaches. "I think there's a kind of shift in customers feeling a little more agnostic about the product or channel," she said. "With us now, the challenge is figuring out what ad goes where, establishing how the ads will be different from platform to platform."
She adds the biggest shift in trends she's noticed for Metroland's advertisers base is concern about transparency and attribution. "People want to see more metrics around the dollars that they're spending, and in print it's always been difficult — it's not like people usually bring in a newspaper or flyer to a store, but you can absolutely measure a click."