St. Joseph's Communications gets in on the Canadian anniversary action
The media company has hired a dozen new personnel in the editorial and tech spaces to create anniversary-themed content for its new mobile app.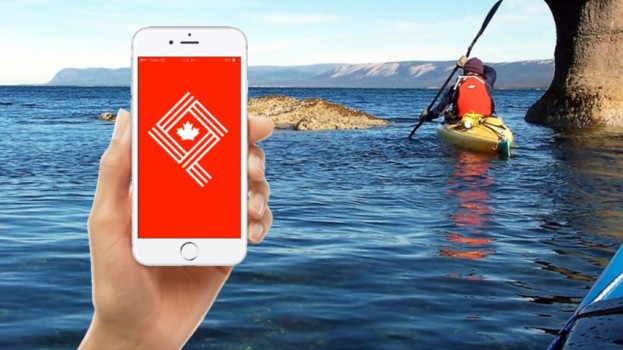 St. Joseph's Communications is among the latest to join in on Canada's 150th anniversary celebrations — it's partnered with the Government of Canada to drop Passport 2017, a free news and event app promoting activities, exhibits and festivals across the country to ring in the big birthday.
Users can filter and customize their feeds based on their locations and interests (choosing from categories such as sports, vegetarian food and live music) to find content and events that suit them. On top of event listings, St. Joseph's Communications president Douglas Knight said the goal is to produce new content every day. Much of the app's editorial content features general interest and pop culture pieces (such as a post on the neighbourhoods of Toronto that inspired some of the country's biggest hip-hop songs, or a guide to Montreal's best poutine), all with links to suggested events and venues based on the subject.
Passport 2017 was the brainchild of St. Joseph's Communications, which pitched the project to the federal government in early 2016 when the government issued a call for submissions of ideas to mark Canada's 150th anniversary. Since it was given the green light in April (and $1.3 million from Ottawa), St. Joseph's Communications has hired 12 people in offices in Toronto, Ottawa and Montreal, mainly in the editorial and tech space, to produce content.
It has also partnered with a number of publishing partners on content, including Bell Media, Business Wire, CBC/Radio-Canada, The Canadian Press, Postmedia and others, with help from some editorial staff from St. Joseph's Where Canada Magazine.
Despite the number of people hired for the project, Knight said St. Joseph's isn't monetizing the app in any way.

The app is the result of St. Joseph's content generation division, Strategic Content Labs, which was launched in 2014 as part of an effort to offset the falling revenue from print advertising. Other initiatives from Strategic Content Labs include the bi-annual print lifestyle magazine 1879 By Birks for retailer Birks and Grey Goose Vodka's "Summer Soiree" native content campaign, which ran in Toronto Life last year.
"This project is really right in the Strategic Content Labs wheelhouse," Knight told MiC. "This really helps showcase what we're doing with this initiative."
In one month since its launch, the app has been downloaded 10,000 times.
Other traditional media companies have added anniversary-themed content to their line-ups this year, such as the CBC, which unveiled a slate of traditional and multiplatform series in the spirit of the country's big birthday.