Mindshare Canada expands with Content+ division
CEO Karen Nayler on how the global division, which is being led by new hire Darcy MacNeil (pictured), is being adapted for the market.
Mindshare Canada is bringing the agency's global Content+ division to Canada in an effort to become more agile in how it works with media companies and vendors around content integrations.
Launched in 2014, Content+ has been rolled out differently every time it is introduced to a new market,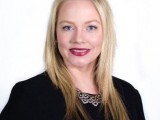 Mindshare Canada CEO Karen Nayler tells MiC. For example, in the U.S. it's more focused on original creative creation.
In Canada, however, the focus is more on creating a stronger link with media companies and vendors around the growing amount of content integration work that's done with clients.
"Clients are looking at the variety of sources of content out there and bringing those together in a way that's agile for them," said Nayler. "When we looked at that more deeply, we found a need to have a link, a strong practice that would link the strategists with media and content."
Darcy MacNeil (pictured right) has been hired as the Canadian lead for Content+, reporting to Devon MacDonald, chief strategy officer at Mindshare Canada. MacNeil comes to Mindshare Canada from UM Canada, with production experience from previous roles at Bell Media that Nayler said will be an asset to leading the Content+ team.
"With Content+, we think we can make the content development faster and more agile but also get more value out of it," said Nayler. "So it's not just a modified concept from a media vendor."
Content+ is starting with a team of five in the market, with plans to expand as client demands grow.