Turcke to NFL, Lennox upped at Bell Media
The media company has announced a change in its upper ranks as Mary Ann Turcke leaves after 12 years.
Bell Media has been appearing alongside the NFL in headlines in recent months thanks to the Super Bowl simsub case. But today, the two companies are linked because the media co's president has left for the league.
Mary Ann Turcke has accepted a position with the NFL as president of digital media and the NFL network. Turcke will be based in Los Angeles in the new role.
Randy Lennox takes over as president of Bell Media, leading strategy and operations for the media company effective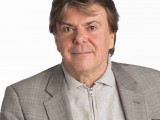 immediately. Lennox most recently worked as president of content and broadcasting at Bell Media. He joined Bell Media in 2015, previously working as president and CEO of Universal Music.
Since joining Bell Media, Lennox has been responsible for deals including bringing iHeartRadio to the Canadian market.
Turcke had been with Bell for the past 12 years, working on the telco side before being named president of media sales, local TV and radio in mid-2015 and then president of Bell Media shortly thereafter.
As president of digital media and NFL Network, Turcke will be responsible for leading the operations of the NFL Network, as well as overseeing NFL owned and operated media assets including NFL Films, NFL Digital and NFL.com. She will also lead digital product development.
Updated: 9 a.m., Feb 28, 2017