The industry issue Alastair Taylor wants to tackle as CEO of Starcom
In addition to providing stability to the company's top office, the new leader wants to dig into this industry issue.
In what could be the worst-kept secret of 2017 to date, you've likely heard that Alastair Taylor has been named the CEO of Starcom Mediavest|Spark. He took over the post from Alexandra Panousis, who stepped down after more than 10 years at the agency, to pursue what she tells MiC is an entrepreneurial path.
But, what you might not know is that Taylor, who came to the Canadian market about seven years ago from the U.K. and most recently worked as chief client officer at MEC Canada, wants to build a new tool that measures the softer side of measurement.
"Digital doesn't actually measure human interactions at the moment," he said. "A 2% click through rate should be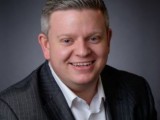 considered a 98% human failure rate. If we worked in any other business where 98 times out of 100 you got the wrong product, then that business would fold. It's not that digital isn't going to be part of our future or a tool we want to use, but I think the way we measure it should really be rethought."
While the details of how this new way of measuring is still being formed in Taylor's mind, he said it will be focused on measuring the depth of connection with consumers.
"I think agency land is exceptionally good at measuring the breadth of connection – I got this many people, this many eyeballs, this reach," he said. "What I want to know is how many people are going to give a shit after they see the communications. And that will be based ultimately not just on sales, but also on preference."
While talking about changing the way the industry handles measurement might seem like a tall order to some new CEOs, Taylor said it's all part of succeeding in the changing market landscape.
"We are at a time of unprecedented change," he said. "The time to hang back and be a number two is over for me. I want to try and shape how agencies will move forward, because I'm too young to not care! I don't mean that disparagingly of other leaders, but I can't have that complacency."
In addition to the wish list of winning top clients and bringing in loads of cash, Taylor said that adding stability to the top office at the Publicis agency is a major goal in his new role. Panousis was in the CEO role for under two years, and she took over from Bruce Neve, who was in the top position for less than five.
"In truth, it's about stabilizing the business," he said. "It's no secret that there have been a few CEOs in a short period of time at the agency. So I'm looking to provide a bit of consistency and stability. And then ultimately to grow the business. Awards are nice, but we want to win business."