The battle of AR and VR, and how brands are using AI: SXSW recap
Mindshare Canada social media associate Alana Diehl shares her thoughts on the festival including what technology and media have the brightest future in advertising.
Alana Diehl, senior social associate with Mindshare, wasn't quite sure what to expect at her first South By Southwest (SXSW) Interactive Festival.
Diehl began her media career in mid-2015 and has been with Mindshare for just over a year, but was selected to represent the Toronto offices following a brief challenge at the agency's annual Mindshare Day. She, along with representatives from Mindshare Montreal, Chicago, Atlanta, Los Angeles and New York, as well as a rep from Mindshare's North American HQ, were dispatched to the week-long advertising and technology festival in Austin, to report on the festival and see what they could bring back for clients.
She caught up with MiC upon her return to share the highlights, including how the former Tumblr account known as FuckJerry became an in-demand social content empire, how artificial intelligence is remedying anger with candy bars and whether or not 2017 will finally be the year VR breaks out.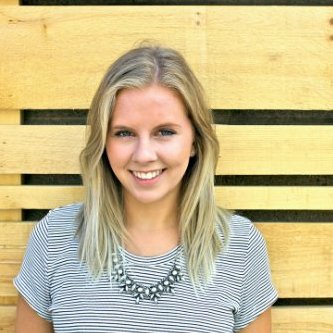 With this being your first SXSW, what were your initial goals and missions with the trip?
Right now, everyone's talking about AR, VR and AI. Actually seeing how it could be applied in practice helped me get a sense of how clients could use them and what kind of conversions you see.
What are some examples of artificial intelligence applications that you saw?
One particular session on AI that was with a rep from Stylus really stuck with me. He talked about how marketing is going to essentially become invisible through the execution of artificial intelligence. It allows customers to interact in a way that doesn't feel like advertising, because it provides a meaningful utility. The best example was Snickers. They had this really great activation where it used AI to scan the internet for how people are feeling that day — because their whole thing is, "Maybe you're not really angry, maybe you're just hungry." So it looked for keywords on articles and comments, and the angrier it perceived the website user to be, the lower the price of the Snickers went. They'd look at patterns in the weather, or things that were in the news, and it would serve an ad that also presented an offer and lowered the price. So it used AI to not only connect a brand but essentially drive a conversion. That drive to conversion really shows how adaptive brands have become.
Every year we hear about VR and AR and how it's ready to burst onto the mainstream. Based on your experience at SXSW, do you see that happening in 2017?
VR is definitely cool — there's a lot of great applications for gaming and for video, and for things like documentaries. We actually saw a lot of combinations of VR gaming and exercise. You would be on an elliptical machine with a VR headset and you'd power the game by exercising. We asked a few people there if this is something gyms are looking into, but apparently they're not interested, but it's getting some use in physical rehabilitation centres. Past gaming and video, I think people are still trying to figure out where VR is going to go.
With AR the potential is more obvious. I saw a lot more applications for AR that could actually be brought back to a client. For example, NatGeo used AR to combine art and tech. They showed a static ad on the wall with an image of a whale, and they gave you an iPad. When you looked through the iPad, the whale came to life and was swimming. You could move the iPad from side to side and see it from all angles. There was also an AI in the Sony section that was designed to read the label of a beer can. The app would identify which beer it was and personify it. So a cartoon version of a beer can would pop up in front of the beer can and it would start spitting out facts about the beer, like where it was from and what the key ingredients were. There were a lot of demonstrations that showed the human connection.
What were some trends in terms of social platforms from SXSW that you're keeping your eye on?
In terms of social, we saw so much about content — every platform is looking for content. We had an opportunity to sit down with [Mike Purzycki] the CEO of Jerry Media. They're a company that started out doing memes, and have a bunch of influencer Instagram accounts [such as @beigecardigan, @kanyedoingthings and @pizza] and slowly building a following. They've been able to really build that base with branded content that doesn't feel like an ad. It's literally the most casual social content you can put out there. It's about how relateable and how relevant it is to the current situation. This is the kind of things that all the platforms want, especially ones like Facebook. They're constantly improving their ability to track and report on different metrics, so [advertisers using Facebook] want to be up to date with the current trends. It comes down to that invisible marketing concept — using content that doesn't feel like an ad and inserting yourself into the conversation.
Speaking of Facebook, was there much new and exciting from the bigger social players?
I actually didn't see a lot from the big social media players. It was more about the smaller start-ups. Facebook did have a small 360 experience on the trade show floor. There were definitely activations from some of the bigger guys, but in terms of showcasing new things it was more about the smaller, disruptive brands showing what they had to offer.
What are the benefits of an agency sending someone more junior to an event like SXSW instead of someone at a higher level?
For me, because I'm into the nitty-gritty, working face-to-face with the client on tangible plans, it gave me a chance to get some more specific information instead of seeing everything from a top-down level or reading about it in trend pieces. It helped me make the connection on a smaller, plan-by-plan basis. I feel like some of the C-suite people are definitely in check with all of these trends that are coming up already. They have a really good sense of where the industry is going. As someone at more of a junior level, I have somewhat of an idea, but a lot of the stuff is really new for me and really exciting for me. Because there was so much emphasis on actual examples of how new tech is working, I kept finding myself saying, "Okay, this would work for this client."