Just For Laughs creates dedicated branded content division
The media company will now move away from experiential sponsorship integrations to original content with a comedic twist.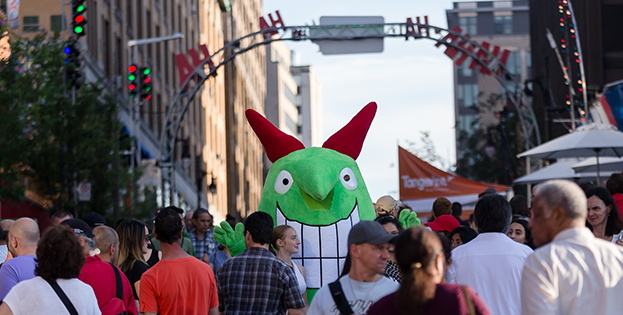 Just For Laughs has opened a dedicated branded content division in order to reflect the evolving demands of the media industry.
Stéphane Cherpit, VP of strategic alliances with Just For Laughs, said creating branded content for the company is not all that new, but demands for branded content have been increasing exponentially over the past several years to the point of needing a specific division.
Prior to the creation of the division, Cherpit said, integrations were more experiential approaches, such as title sponsorship to backstage and behind-the-scenes content. Now, he said, there is more of a demand for original content with a comedic twist.
While social media will be one of the main platforms for content distribution, Cherpit said the division will also create content for broadcast spots.
Cherpit said that while some clients may be nervous at the idea of incorporating comedy into branded content, he said that comedy has long been a strong tool for advertisers.
"This is in our nature, it's what we do, writing content," he said. "When you produce over 100 hours of content every year, it's fairly easy to adapt that programming for brands and advertisers."
Early clients include V8, Air Canada and GM.