Player integrations rule 2017 Blue Jays season on Sportsnet
VP of integrated sales Anthony Attard with details on new partners and how existing sponsors have upped their game.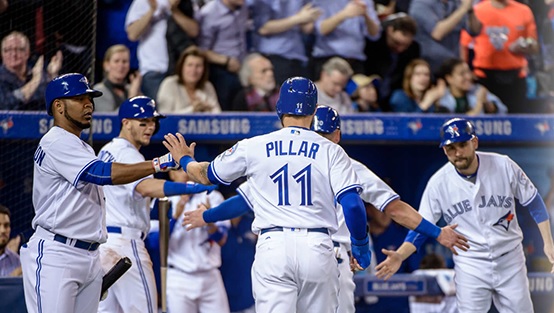 When the Toronto Blue Jays  take on the Baltimore Orioles to start their 2017 season on Sportsnet on Monday, two new sponsors will take the field with them. Budweiser and Aleve have teamed with the Rogers Media-owned team for this year's coverage, with  both targeting fans on Sportsnet.
Budweiser is activating its partnership with in-game brand messaging, continuing the "supporter of supporters" positioning it started last month.
Aleve is taking its messaging to the bullpen, amplifying its sponsorship of the Jays pitching warm-up area during game broadcasts.
Anthony Attard, VP of integrated sports sales at Rogers Sportsnet, has seen a year-over-year trend of existing sponsors increasing the amount of Blue Jays player and Sportsnet personality deals with the brands.
For instance, Jays pitcher Aaron Sanchez has signed with WestJet this season, creating humorous spots with the airline.
Jack Link's has signed with Sportsnet personality and former Jays player Greg Zaun. Spots with the former catcher will feature Zaun and the Jack Link's Sasquatch in a sketch.
Jays pitcher Jason Grilli has also signed a deal, partnering with Rogers for a spot that will have him watching Sportsnet Now.
Attard said the current uptick in brands partnering with players and personalities has to do with companies wanting to create deeper fan engagement.
"It's happening more now because [brands] understand that the athletes make for good brand ambassadors," said Attard. "The players are savvy and they're looking for future opportunities with partners."
Sportsnet will be airing all 162 Toronto Blue Jays games on Sportsnet, Sportsnet NOW and the Sportsnet Radio Network. All of the Jays home games will be produced in 4K again this season.
Image: Shutterstock