Weather and maps are more popular on smartphones than social: study
The MTM's latest study found that weather apps reach nearly three quarters of all Canadians - but online video and audio are on the rise.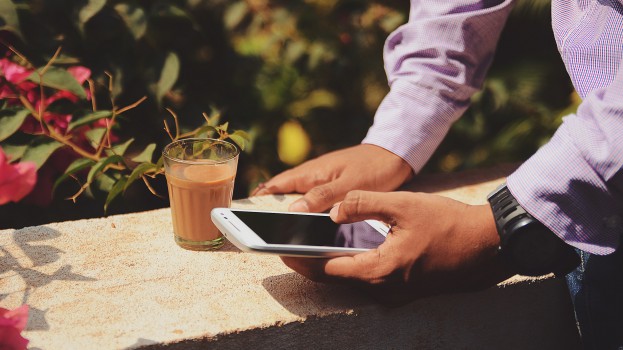 A new study from Media Technology Monitor (MTM) quantifies the expected strong-but-slowing growth of smartphones in Canada, and reveals that as hot as social media has become, it's not the most-used kind of app among anglophones.
With smartphones an integrated part of everyday life, it might seem hard to believe that a decade ago, only 7% of anglophone Canadians owned one. Now, that rate of penetration has grown to 80% — more than the amount of Canadians who even owned any kind of cell phone back in 2007.
But according to the new report, penetration of the devices has naturally slowed down, growing only 3% since 2014. But the real story is not how many Canadians own smartphones — but rather, how they're using them and what apps they can be reached on.
The study, which was conducted in the fall of 2016 using a mixed-method survey of 4,000 anglophone Canadians, found that smartphones have become a crucial media provider for Canadians. The average number of different activities performed regularly on a smartphone is seven — but some groups over-index in the area, most notably Gen Z (defined as 18 to 27), Gen Y (28 to 36), students and "cell phone-only" households (some of which intersect with one another. Gen Z use smartphones for an average of 10 different activities, while Gen Y, students and cell phone-only households perform nine.
Those activities are largely in the realm of media — the most popular non-messaging and non-social activity is checking the weather (72% of all users), accessing a map (66%), followed by watching a video online (61%), reading online news (52%) and online audio/radio (50%). While the study noted that there had been an increase in video and audio streaming from its fall 2015 data, the MTM was unable to provide the previous year's totals.
Weather and maps even outpace social media, which 65% of smartphone owners use (although unsurprisingly, younger demographics all over-index in this area, with 87% of students using social apps on their smartphones).
High-earners (household incomes of more than $200,000 per year) over-index the most in using their smartphones to read online news (69%), followed closely by the 18 to 34 demographic (67%).
In terms of audio streaming, students and people aged 18 to 34 are far more likely than the average user to consume audio via a smartphone, with an average of 79% and 77% respectively. They're also the most likely groups to stream video on a smartphone at 82% and 80%.
Predictably, Facebook is the most popular social network for the devices, with 87% of smartphone owners using the network. Mobile-first platforms like Instagram and Snapchat still hold less than half the smartphone audience than that of Facebook (40% for Instagram and 25% for Snapchat). Twitter boasts 32% penetration with anglophone smartphone users.
Although Pinterest has been shown in previous MTM studies to be one of the more popular social networks among Canadians, on mobile it is less popular, with only 24% of smartphone users.
For device brands, Apple has the biggest market share in Canada among smartphone users (48%) followed by Samsung (30%). Canadian-made Blackberry has dwindled down to 6%, although just three years ago it sat at 18% just shy of Samsung's share.
Photo by Rohit Tandon, courtesy of Unsplash