The latest numbers on Canadian cord-cutters
Price lead to the biggest gap in satisfaction between pay TV and "alternative" services according to a new study from J.D. Power.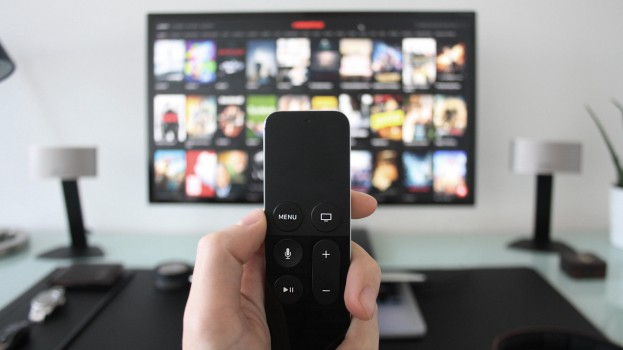 More than a quarter of Canadians are at least contemplating the idea of dropping their pay TV subscriptions in the next year.
That's according to the J.D. Power 2017 Canadian Television Provider Customer Satisfaction Study. Of the 9,000 TV customers and 9,000 internet customers surveyed online, 19% of pay TV customers said they were unsure about whether or not they would renew their service in the next year, and 8% were sure they would drop it.
This is relatively on par with last year's numbers, when 8% said they were sure they planned to drop pay TV and 21% were undecided.
Younger pay TV customers are at more of a risk when cancelling (14% of respondents between 18 and 34 indicated that they would cut the cord in 12 months). Only 3% of people over the age of 65 reported planning to cut the cord.
Adrian Chung, director at J.D. Power said in a statement that the results don't necessarily indicate a "mass exodus" of any kind in the short-term, but the alternative streaming video options are proving to be popular in terms of customer satisfaction, and broadcasters should be concerned.
Indeed, more than 53% of current pay TV subscribers have tried an alternative subscription service at some point this year, up from 49% last year and 42% in 2015. Netflix is the most popular of these platforms, with a 73% share of the "alternative service" market (up from 67% last year). Other players in the space include CraveTV, Amazon Prime Video, iTunes and Crackle.
In terms of satisfaction, OTT services were ranked slightly higher than traditional TV. An average rating of 7.58 out of 10 was achieved for the alternative video services, versus 7.04 for traditional TV. The biggest gap was in satisfaction for price (7.84 for alternative vs. 5.97 for traditional).
For television providers, Videotron ranked the highest in customer satisfaction in the East region, topping the list for a fifth consecutive year (followed by Shaw in second and Cogeco in third). In the West region, SaskTel also topped the list for a fifth consecutive year, followed by Telus and MTS.
Photo courtesy of Unsplash