Toyota bolsters sponsorship portfolio
With four new sponsorships including Freestyle Canada and Wheelchair Basketball Canada, the automaker is making its foray into amateur sports for more grassroots marketing efforts.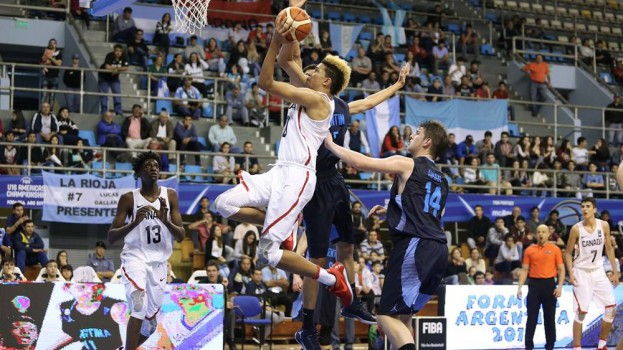 Toyota Canada has announced four new sports partnerships, marking its first foray into amateur sports sponsorships. The automaker will now be the official mobility sponsor and official vehicle of Canada Basketball, Canada Soccer, Freestyle Canada and Wheelchair Basketball Canada, in a move that it says will allow for more grassroots marketing efforts.
With Canada Soccer, the association that oversees men and women's national teams for international play as well as the respective junior sides, Toyota will support the Active Star Soccer Festival development program, which will consist of more than 140 local events across Canada. There will also be engagement opportunities at national team matches, national championships and Canadian championships.
For Wheelchair Basketball Canada, Toyota will serve as a presenting sponsor for the National Team Academy, with engagement opportunities at major events such as Hoopfest. For Freestyle Canada, Toyota will serve as a presenting sponsor at both of the country's Federation International Ski (FIS) World Cup events (in Quebec and Alberta), and for Canada Basketball, Toyota will sponsor the "Player of the Week" profiles on the association's website, with opportunities for engagement at games, national championships and training camps.
Cyril Dimitris, VP of sales and marketing with Toyota Canada, said Toyota has an overall goal of increasing its footprint in the sports landscape, and it's now doing to by expanding outside of the pro level (sister brand Lexus Canada has also been a partner with Cycling Canada for two years). While Dimitris could not share details on how much of Toyota Canada's media portfolio was represented by sponsorships, he said this year's investment in the area would be larger than previous years.
"Sport partnerships have the ability to engage the masses on an emotional level," Dimitris told MiC. He said these partnerships will also allow more opportunities for auto dealers to engage with potential consumers on a local level.
According to a recent study by the Media Technology Monitor, 39% of Canadians follow amateur sports.
The partnerships were secured and managed through agency Lumency, which specializes in partnerships and experiential activations.