Rogers launches new drive-time radio shows in Vancouver
In a quest for greater ratings, the Jack 96.9 team is enlisting established hosts with strong followings to boost its listeners.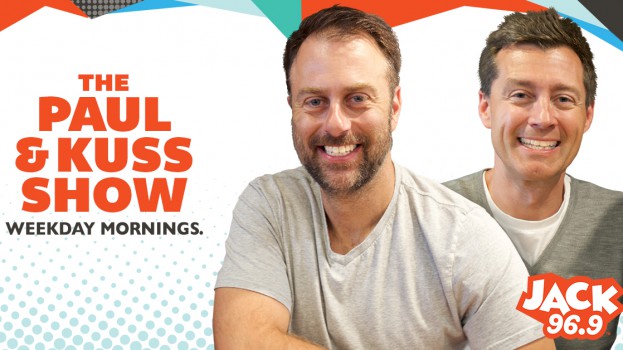 Rogers has rolled out two new shows on its Vancouver station, Jack 96.9, to replace its former morning and afternoon drive shows in a quest for greater ratings.
The Paul and Kuss Show, starring veteran radio host and stand-up comedian Paul Brown and longtime TV meteorologist Michael Kuss is Jack's new morning show from 5:30 a.m. to 9 a.m. on weekdays, while Kenny Jones will air from 2 p.m. to 7 p.m. Jones, who formerly hosted on Jack 96.9 before a stint presenting in Ottawa, will return to host the afternoon drive.
Both began their runs on June 26.
Al Ford, program director for Jack 96.9, told MiC the new hosts are well-established with existing audiences, which is key for the station to drive higher ratings.
"In the last ratings period, our previous morning show was ranked ninth overall in the market," he said. "We need to be much higher." He said the afternoon programming has tended to do better, and that past midday on any given week the station's programs shift between first and fourth, but finding hosts that consistently connected with the audience became a priority.
Jack 96.9 chases adults 25 to 54 with a sweet spot in the 35 to 49 crowd and is evenly split between male and female. Its music focuses mainly from the 80s. Ford said the content of the shows won't change much, but finding hosts that resonate with the audience was the biggest priority.
"In this market, everyone programs well," said Ford. "In order to compete, you have to be focused. When you're struggling a little bit, you have to find a way to make it better."
One of the previous hosts, Tara Jean Stevens, who was part of the morning team, moved to broadcast with a hosting gig on Vancouver's edition of Breakfast Television.