ICYMI: Digital certification reveals La Presse+ reader engagement
Plus, TMN Go is making movies available offline for subscribers, and several groups have appealed a controvesial CRTC decision.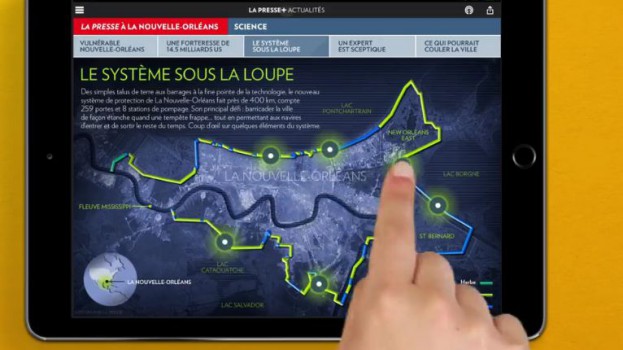 La Presse+ gets digital certification
The Alliance for Audited Media verified the latest numbers from La Presse+ that reported readers spend an average of 40 minutes on the app on weekdays and 50 minutes on the weekend. The digital app was certified following an audit of its systems, processes and parameters to measure its user activity. It has previously had its processes certified by AAM in 2014, which showed similar engagement of 44 minutes on weekdays. La Presse will be going 100% digital at the end of 2017, directing all of its readers to La Presse+ as of the end of this year and phasing out its Saturday edition – its only remaining print news product.
TMN Go adds offline option
Subscribers to The Movie Network's streaming service TMN Go can now download content directly to their mobile devices, allowing them to watch movies without an internet connection. The option is available for subscribers with Bell Fibe TV, Bell Satellite TV, Bell Alliant, Bell MTS, Cogeco, Eastlink and Rogers. The announcement was timed with Canada Day weekend to give viewers an offline option in time for cottage season, and the launch will be supported with a marketing campaign including media buys on TV, digital, social, OOH, print and radio.
CMPA, ACTRA and others appeal CRTC decision
Two appeals released this week from industry associations and guilds argue that the CRTC's English-language group licence renewal decision released in May doesn't meet the objectives of the Broadcasting Act. In a joint appeal filed by the Canadian Media Producers Association (CMPA), Alliance of Canadian Cinema, Television and Radio Artists (ACTRA) and the Directors Guild of Canada (DGC), and a separate petition submitted this week by the Writers Guild of Canada (WGC), the associations asked Minister of Canadian Heritage Melanie Joly to scrap the decision. The renewals for Rogers Media, Bell Media and Corus Entertainment set programs of national interest (PNI) required spend at 5% of revenues, a reduction from Bell and Corus' historic average spend of 8%, and removed conditions requiring broadcasters to allocate a percentage of revenues to independently produced non-PNI programs. Canadian Heritage told MiC sister publication Playback Daily that it is currently reviewing the effectss of the CRTC's decision.