America's Got Talent makes gains: Numeris
The reality competition show held the top spot (and grew its audience) for the week of June 19 to 25.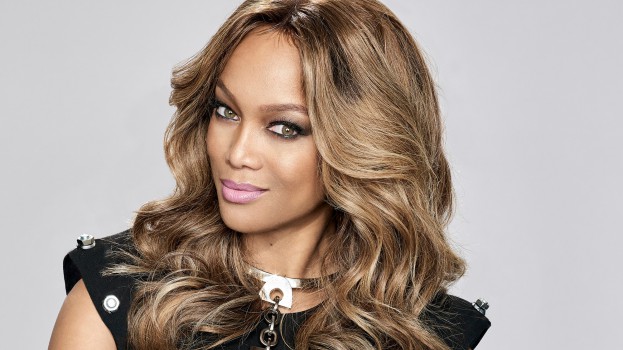 It's been four weeks at the top for America's Got Talent, and the reality competition show on City keeps growing its audience. According to the most recent weekly report from Numeris (covering the week of June 19 to 25), the reality show pulled in the highest average minute audience (2+) of all single-night programs for the week — once again bringing in more views than the previous week, with 1.95 million (up from 1.84 million last week).
This is the third consecutive week that AGT has grown its audience from the last.
Ousting World of Dance, which spent three weeks in the number-two spot, were the NHL Awards on Sportsnet, which captured 1.41 million viewers. World of Dance, which airs on CTV, moved to third position with 1.27 million viewers.
Rounding out the top five were The Big Bang Theory, which brought in 1.1 million viewers with a rerun episode on CTV, and The Handmaid's Tale on Bravo, which pulled in 981,000 viewers.
Regionally, the top spot rotated between America's Got Talent and the NHL Awards in all Anglophone markets, save for Montreal, where World of Dance came out on top. Established series such as Private Eyes and Masterchef also made their ways into the top five in several markets, while Steve Harvey's Funderdome, a new competition series for inventors and entrepreneurs, placed fifth in Montreal (but failed to crack the top 30 nationally).
Once again, TVA's La poule aux oeufs d'or and Refuge animal took the number one and two spots in the Francophone market, respectively.
Here are the top-ranked daily measured shows by market (AMA for all persons 2+), according to Numeris, for June 19 to 25, 2017
Canada
1. America's Got Talent on City Tuesday at 8 p.m.: 1.95 million viewers
2. NHL Awards on Sportsnet Wednesday at 8 p.m.: 1.41 million viewers
3. World of Dance on CTV Tuesday at 10 p.m.: 1.27 million viewers
4. The Big Bang Theory on CTV Thursday at 8 p.m.: 1.1 million viewers
5. The Handmaid's Tale on Bravo Sunday at 9 p.m.: 981,000 viewers
Montreal (anglophone)
1. World of Dance on CTV Tuesday at 10 p.m.: 83,000 viewers
2. America's Got Talent on City Tuesday at 8 p.m.: 71,000 viewers
3. American Ninja Warrior on CTV Monday at 8 p.m.: 59,000 viewers
4. Masterchef on CTV Wednesday at 8 p.m.: 51,000 viewers
5. Steve Harvey's Funderdome on CTV Sunday at 7 p.m.: 48,000 viewers
Quebec (francophone)
1. La poule aux oeufs d'or on TVA Wednesday at 7:30 p.m.: 876,000 viewers
2. Refuge animal on TVA Monday at 7 p.m.: 798,000 viewers
3. Arrive en campagne on TVA Wednesday at 7 p.m.: 750,000 viewers
4. Spectacle fête nationale on SRC Saturday at 8 p.m.: 750,000 viewers
5. Viens-tu faire un tour? on SRC Sunday at 8 p.m.: 701,000 viewers
Toronto/Hamilton
1. America's Got Talent on City Tuesday at 8 p.m.: 445,000 viewers
2. World of Dance on CTV Tuesday at 10 p.m.: 327,000 viewers
3. The Big Bang Theory on CTV Thursday at 8 p.m.: 225,000 viewers
4. The Handmaid's Tale on Bravo Sunday at 9 p.m.: 212,000 viewers
5. Celebrity Family Feud on City Sunday at 8 p.m.: 209,000 viewers
Edmonton
1. America's got Talent on City Tuesday at 9 p.m.: 102,000 viewers
2. NHL Awards on Sportsnet Wednesday at 6 p.m.: 96,000 viewers
3. Masterchef on CTV Wednesday at 9 p.m.: 88,000 viewers
4. Private Eyes on Global Thursday at 9 p.m.: 76,000 viewers
5. The Big Bang Theory on CTV Thursday at 9 p.m.: 71,000 viewers
Calgary
1. NHL Awards on Sportsnet Wednesday at 6 p.m.: 64,000 viewers
2. America's Got Talent on City Tuesday at 9 p.m.: 60,000 viewers (tie)
3. Private Eyes on Global Thursday at 9 p.m.: 57,000 viewers
4. Alone on History Thursday at 10 p.m.: 51,000 viewers
5. NCIS on Global Tuesday at 9 p.m. 51,000 viewers
Vancouver/Victoria
1. America's Got Talent on City Tuesday at 8 p.m.: 209,000 viewers
2. World of Dance on CTV Tuesday at 10 p.m.: 97,000 viewers
3. Private Eyes on Global Thursday at 8 p.m.: 88,000 viewers
4. The Wall on Global Thursday at 9 p.m.: 87,000 viewers
5. Border Security on Global Sunday at 7 p.m.: 83,000 viewers