Beer and cosmetic purchases most influenced by OOH exposure: study
The new RealityMine TouchPoints study has shown OOH exposure may influence the purchase of alcohol more than anything else.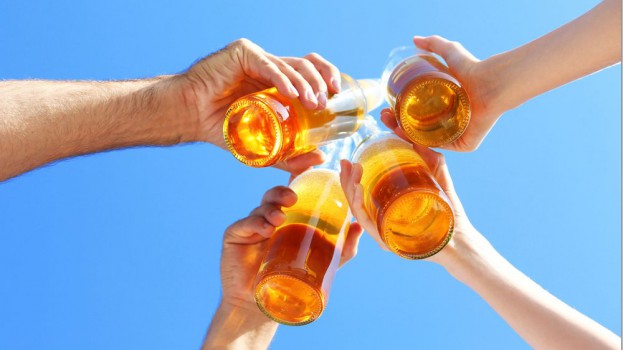 Buy a two-four recently? A billboard may have helped influence you. The latest RealityMine TouchPoints study has shown that OOH exposure may benefit beer and alcohol purchases more so than any other product or sector.
According to the study, which analyzed 20 product categories, 84% of beer and alcohol retail sales examined happened within 30 minutes of viewing a corresponding OOH ad – the highest rate of correlation in the study.
The cross-platform consumer study consists of a seven-day electronic diary, in which more than 40,000 participants recorded activities and media consumption in half-hour time segments. More than 89 million behavioural data points were collected, which included what media was consumed, where it was consumed, what people were doing when consuming it, who they were with and how they felt.
For purchases, female-targeted products also ranked high — 70% of cosmetic purchases and 63% of beauty and personal care products were made within the half-hour window. The next-most popular purchase is consumer electronic goods at 46%.
Overall reach for OOH is also up slightly. Last year's Touchpoints study, which only measured exposure and not purchase habits, found that on a weekly basis, OOH reached 82% of Canadians. According to Rosanne Caron, president of the Out-of-Home Marketing Association of Canada (OMAC), that number is now up to 85%.
Caron told MiC that even though that increase is small, it's still comforting.
"It's such an integral part of our daily lives, and it's so mass, which helps it stay so influential," she said.
But Caron also acknowledged that in the near future, OOH's biggest advantage — its mass appeal — may shift into more targeted and specific marketing. "We're looking within the industry to see how we can better use mobile data sources to help deliver more granular audience information," she said.
That's where this purchasing data comes in handy, said Caron. "The more we know about people who have expressed a particular interest to an advertiser, the better we can target locations based on that data."
The study also looked at mobile use — 22% of mobile use takes place in the same half-hour as exposure to the ads. According to the study, this suggests a link between the ads and triggering online activity such as looking up prices or reviews, or checking loyalty point balances.
Caron said the millennial age bracket was particularly active on mobile — 60% of the age group conducts mobile searches following exposure to OOH. "This is an age group that is more likely to use an ad-blocker or to skip ads than other generations," said Caron. "But they're still very likely to take action when seeing out-of-home ads."
Image: Shutterstock