Pelmorex rebrands, names new CEO
Former Google Canada managing director Sam Sebastian joins as Pelmorex shifts towards an information networks data solutions business.
Pelmorex is evolving beyond its weather-focused media company roots and positioning itself as an international big data, analytics and insights organization.
As part of that shift, Pelmorex Media has rebranded as Pelmorex Corp., and  the company has named its first new CEO since it was founded in 1989. Sam Sebastian has been named to the position.
Sebastian arrives from Google, where he has worked since 2006. Sebastian worked in various executive roles from search giant's Chicago office until 2014, when he joined the company's Canadian team as VP and managing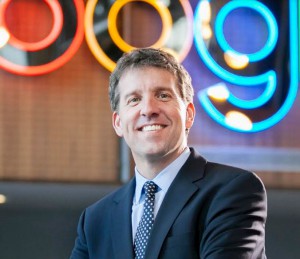 director for the Canadian market.
Pelmorex founder and CEO Pierre Morrissette will move into an executive chairman role in September.
(Sabrina Geremia will take over as interim country manager at Google Canada. Geremia has been with Google since 2006, most recently working as managing director of integrated solutions, financial and automotive.)
Pelmorex will now be divided into two divisions; Pelmorex Weather Networks and Pelmorex Data Solutions. Weather Networks will house its current media properties – The Weather Network, MétéoMédia, Eltiempo.es and Clima. The data solutions unit will include the company's weather and consumer databases.
These new divisions will be pursuing international expansions in the U.S., Europe, LATAM and other target markets, according to a release.