Rogers stays on top: Media Monitors
The telco bought the most radio advertising in Toronto for the week of August 21 to 27.
Rogers Communications held onto the top radio ad buying spot for the second straight week, purchasing the most space in Toronto for the week of August 21 to 27, according to the latest Media Monitors report.
The company was followed by the Honda Dealer Association, which stayed put at #2; Acura (moved to #3 from #4 last week); Fido Solutions (dropped to #4 from #3) and Sleep Country Canada (moved up to #5 from #7).
The only new entry on the top ten in Toronto for the week was RBC Royal Bank, which entered the chart at #6.
Montreal was also unchanged at the top, with Bell buying enough radio advertising to remain at the top of the chart for a second week.
Virgin Mobile moved up to #2 from #4; CraveTV jumped to #3 from #5 and theScore moved up to #4 from #6. TSN joined the list at #5, the only new brand to enter the Montreal chart in the top 10 for the week.
Toronto:
By brand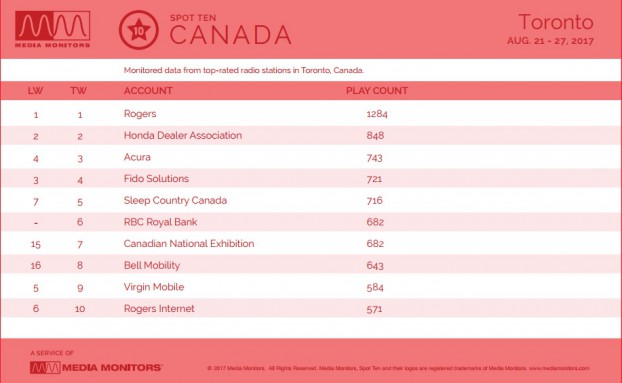 By category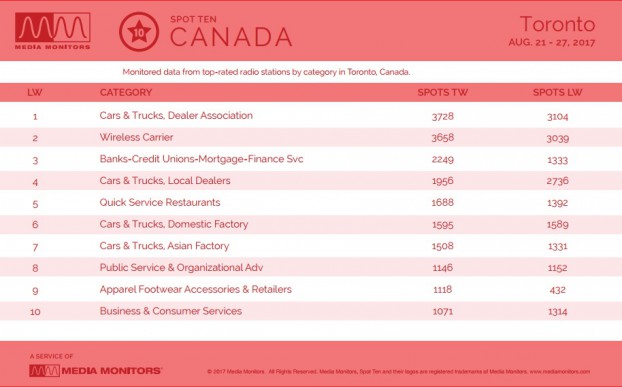 Montreal:
By brand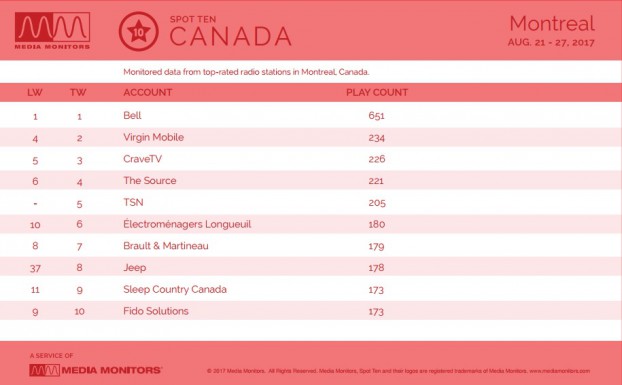 By category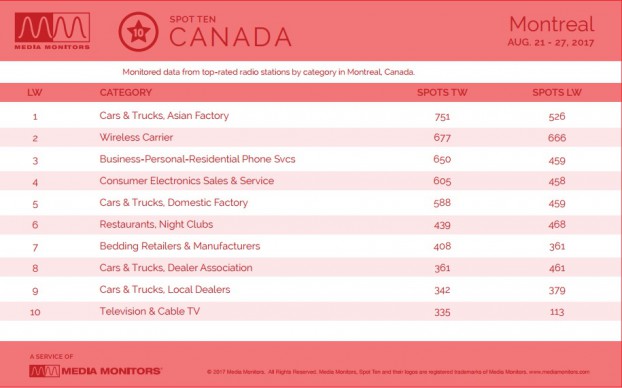 Image: Shutterstock