Torstar names Claude Galipeau CRO
The former Yahoo Canada country manager will lead and manage client revenue.
Torstar has announced that Claude Galipeau is joining the company as CRO.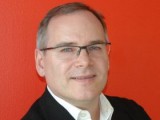 Galipeau will have direct responsibility for client ad revenue through the Star Media Group and will be tasked with defining and maintaining Torstar's overall B2B revenue strategy, according to a memo from Torstar president and CEO and Toronto Star publisher, John Boynton.
Galipeau has years of experience in the digital media industry, most recently working as country manager for Yahoo Canada from 2013 until earlier this year. Prior to that, Galipeau worked as COO and strategic advisor at social performance management company Syncapse. He has also held senior executive roles in digital media at companies including Rogers, Astral Media, Alliance Atlantis and the CBC.
Galipeau starts at Torstar on September 21. The CRO role at Torstar has been vacant for just over a year after Kirk MacDonald left the company last August.
Torstar has had a tumultuous year as it continues to grapple with shifting consumer consumption trends and falling print ad revenue. On the digital side, the company closed its tablet app, Star Touch, at the end of July.