Stuart Garvie returns to GroupM
The news of Garvie's departure from the top sales role at Bell Media is paired with a series of high-level promotions at the media company.
Stuart Garvie is leaving his post as president of sales at Bell Media and moving into the CEO post at GroupM Canada. Garvie is the first Canadian CEO for GroupM.
The move is a return for Garvie, who worked as CCO at GroupM Canada from 2013 to 2015, establishing trading operations and moving to Canada from London for the role.
His move to Bell Media in 2015 marked Garvie's first position on the media owners' side of the industry, having also worked for agencies including GroupM's Maxus as deputy global trading director while he was based in London. He also held senior client roles with Danone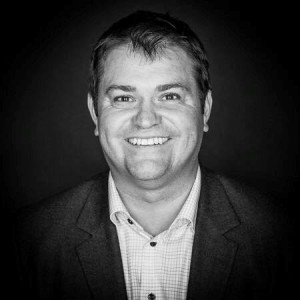 and Reckitt Benckiser.
Garvie will lead GroupM's executive committee in Canada, which includes the CEOs of Mindshare, MediaCom, Wavemaker (the new agency merging Maxus and MEC), Xaxis and Catalyst. He will be based in Toronto and report to Kelly Clark, global CEO at GroupM.
In a release from GroupM on the move, Clark said that Canada is the media investment group's seventh-largest market, adding he sees "great growth prospects" in the country.
During his time at Bell Media, Garvie made moves to increase transparency, partnering with Moat within two months of taking the new role in 2015. In recent months he has been a vocal opponent of clients expecting to continually push down media prices by switching agencies, arguing in a column for MiC that consistently lowering CPMs only yields poorer business outcomes.
In the wake of Garvie's departure, Bell Media is expanding the responsibilities of three senior executives. Stewart Johnson assumes Garvie's former title as president of media sales and marketing, while also remaining president of TSN, a role he's held since 2010.
Randy Lennox, president of Bell Media, told MiC that adding the media sales title to Johnson's role made sense, given his broad experience in past roles with the company. "Stewart Johnson's history with this company is wide," Lennox said. Beyond his previous role as vice-president of programming, "he's worked in the client areas with me directly. His personality and skill set is very compliant with Stuart Garvie's role."
Mike Cosentino has also seen his position expanded from senior vice president to president of content and programming, overseeing English-language content on Bell's conventional and specialty networks as well as its digital properties.
Nanci MacLean will take over as VP and head of Bell Media Studios. In her new role, MacLean, who served as VP of in-house production since 2013, will work with Lennox on developing new content, partnership and business opportunities.